New Jersey Gov. Chris Christie to Give Major Speech: Presidential Run Ahead?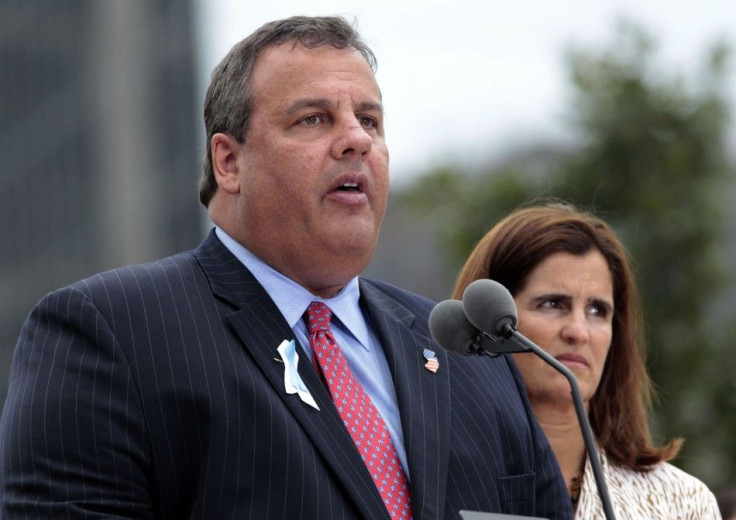 New Jersey Gov. Chris Christie is set to deliver a much-anticipated speech Tuesday night at the Ronald Reagan Presidential Library, and all while the buzz circulating around a potential presidential campaign heats up. Again.
Sources close to the governor insist he has not changed his mind regarding a presidential bid, while others close to the governor maintain that he is very seriously thinking about it.
Former New Jersey Gov. Tom Kean, a Sept. 11 commission co-chairman who has reportedly known Christie since he was a teenager, stoked the rumor mill on Monday when he told The National Review Online that the odds are a lot better now than they were a couple weeks ago that Christie might run, Fox News reported.
I know he's getting advice from all sides, Kean told NRO. He's not going to tease anybody.
Fueling even further the speculation is Christie's current tour, where he is attending seven fundraisers in three states. But a source close to the governor said the fundraisers have been planned for months and are not indicative of a change in attitude toward a 2012 run.
Lt. Governor Lowers Expectations
I think the governor started something two years ago and we've got much further along in our agenda than we anticipated, said New Jersey Lt. Gov. Kim Guadagno on Monday, trying to dismiss the rumors that Christie's speech at the Reagan library is more than a speech. I could easily get used to this, but I don't think the governor is going to run for president.
Christie has seen uptick popularity lately. In a Farleigh Dickinson University PublicMind poll released Tuesday, 54 percent of New Jersey voters approve of his performance, while 36 disapprove; that's up from a 44 percent split in May. The polling followed praise for the Christie's handling of Hurricane Irene in August and the signing of his pension and health benefit overhaul for public workers.
The New Jersey governor also added to the speculation himself when he told an audience at New Jersey's Rider University that neither Democratic or GOP leaders satisfy the public's desire for real leadership.
I think what the country is thirsting for, more than anything else right now, is someone of stature and credibility to tell them that and say, 'Here's where I want us to go to deal with this crisis, Christie said. The fact that nobody yet who's running for president, in my view, has done that effectively is why you continue to hear people ask [Gov. Mitch Daniels] if he'll reconsider and ask me if I'll reconsider.
Ahead of Tuesday night's speech, Christie Spokeswoman Maria Comella, offered a preview of the speech's theme, saying:
Governor Christie will deliver a speech at the Ronald Reagan Presidential Library entitled, 'Real American Exceptionalism,' she said. The speech uses President Reagan's transformative leadership to depict how the United States' role and significance in the world is defined by who we are at home.
© Copyright IBTimes 2023. All rights reserved.