New MH370 Search? Pilot's 'Murder-Suicide' Angle 'Most Plausible Scenario,' Australia's Ex-Prime Minister Says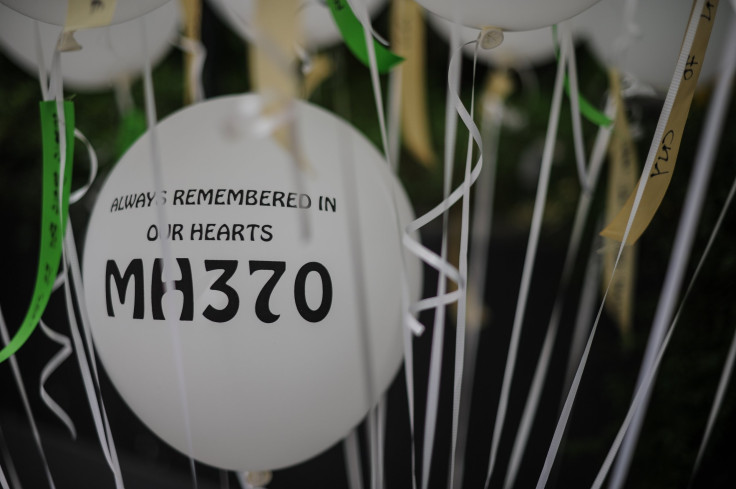 Just days before the third anniversary of the disappearance of Malaysia Airlines Flight MH370, Australia's former Prime Minister Tony Abbott said the search for the missing plane should continue at a location further south of where investigators believe the plane went down. The multimillion-dollar search for the Boeing 777-200 was suspended in January after no concrete clues leading to the plane's whereabouts were found.
While talking Friday to News Corp Australia, Abbott stressed that he did not believe all search avenues had been exhausted and that the theory of the pilot's "murder-suicide" must be probed. Flight MH370 went missing March 8, 2014, with 239 people on board while on its way from Kuala Lumpur to Beijing.
"There's absolutely no doubt that while there is any, any reasonable prospective places to search we should still be searching, no doubt about that in my mind," Abbot told the media. "I have always said the most plausible scenario was murder-suicide and if this guy wanted to create the world's greatest mystery why wouldn't he have piloted the thing to the very end and gone further south? Then there was the analyses that suggested there might be a prospective place to the north."
He went on adding: "When you've got nearly 240 people missing, the greatest mystery of modern times, as long as there is any reasonable prospective place to search you just keep searching."
Since the plane's disappearance, several conspiracy theories made the rounds speculating the reason behind the mysterious disappearance of the jet.
Authorities believe that the plane was flying on autopilot as its pilots were either incapacitated or dead at the time of the crash. The plane may have later crashed into a remote part of the southern Indian Ocean — where the search operations were carried out for nearly three years — after it ran out of fuel. However, authorities were also looking into a scenario where someone was in control of the plane.
The rogue pilot theory was also considered by the FBI, which investigated the case, as it probed the background of pilot Captain Zaharie Ahmad Shah, but found no evidence to support the theory.
Underwater search vessels scoured a 46,000-square-mile area of the rugged ocean terrain to find the plane. The search, which was headed by Australia, cost more than $180 million. The only physical evidence in the search for the missing jet was the discovery of debris pieces on western Indian Ocean shorelines, some of which are believed to be from a Boeing 777-200 jet.
© Copyright IBTimes 2023. All rights reserved.