New Nexus 7 Second Generation Release Date: Photos, Specs, Price Details Leaked Ahead Of Google's July 24 Event In San Francisco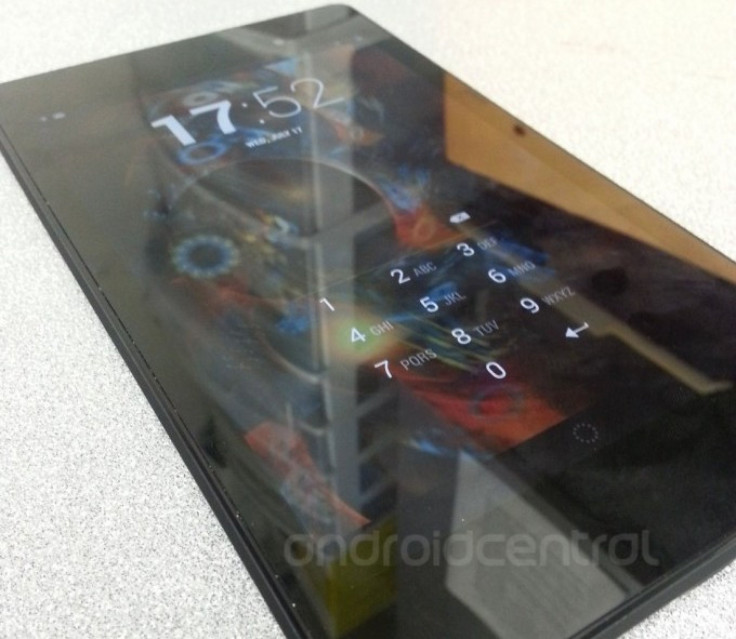 Google (NASDAQ:GOOG) has sent out press invitations for a July 24 event in San Francisco, leading many within the tech world to believe that it will launch its second generation Nexus 7 tablet sporting Android 4.3 Jelly Bean -- the next version of the company's mobile operating system.
According to the invitation, next week's event will be led by Sundar Pichai, head of Google's Chrome and Android teams, sparking buzz that Android will be part of the event's main focus. And, some leaked documents from OfficeMax, obtained by Engadget, also suggest that the next version of the Nexus 7 is also on the agenda.
The retailer's documents show that the new tablet could be manufactured by Asus and comes in two versions -- 16 GB and 32 GB. The device, according to the document, will feature a 5-megapixel rear camera and a 1.2-megapixel front camera.
When it comes to the internal specifications of the new Nexus 7, the tablet apparently comes with a Qualcomm APQ8064 motherboard with a Snapdragon S4 processor. In addition, the device reportedly features a 1920x1080 display, iPad mini-like bezels and 4 GB of RAM.
The Engadget report was followed by two other reports from Android Central on Wednesday, when the website revealed price details for the new Nexus 7, along with some photos and a video, allegedly of the new Nexus 7.
According to the first report, the 16 GB version of the second generation Nexus 7 will likely cost $229, while the 32 GB version of the device will be priced at $269.
The second report, which showed the leaked photos of what appears to be the new Nexus 7, said that the device will probably be available in both Wi-Fi-only and cellular data versions. The device could have a 7-inch LCD display and a 3.5mm headphone jack.
The leaked photos also show that the device still uses microUSB as its preferred method of plugging in; a microUSB port is centered in the bottom of the tablet. In addition, the device apparently features dual speakers and has Android 4.3 on board.
However, the report mentioned that Google has not announced anything about the new Nexus 7 yet, and therefore, the leaked images could also belong to a prototype of the tablet, rather than being of the final product.
Here is a video, provided by Android Central, allegedly of the upcoming Nexus 7 successor:
© Copyright IBTimes 2023. All rights reserved.