New Nigeria Political Party Democratic Peoples Congress Is First Since 2015 Elections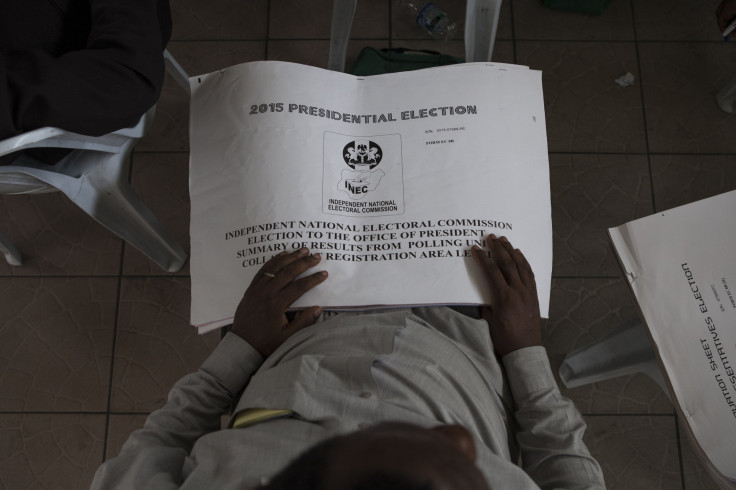 Nigeria's election body has registered a new political party called the Democratic Peoples Congress, bringing the total number of registered parties in the West African nation to 29. The national chairman of the new party, Olusegun Peters, said the Democratic Peoples Congress will take part in all upcoming elections "in our quest at building a just society," according to Nigerian newspaper the Punch.
"We are going to take part in all the elections coming up in the country anytime from now," Peters told the Punch. "We are going to make [an] impact and even sure of winning."
Peters said his party would participate in the Kogi and Bayelsa gubernatorial elections scheduled for November and December, respectively. A Nigerian court called for fresh elections after it nullified the 2015 governorship polls in the two states as well as in Ondo, Ekiti, Edo and Osun, local newspaper Premium Times reported.
<iframe width="560" height="315" src="https://www.youtube.com/embed/z_qmLPc38Pk" frameborder="0" allowfullscreen></iframe>
Nigeria's Independent National Electoral Commission approved the Democratic Peoples Congress during a meeting last month, according to Nigerian newspaper Daily Trust. The name of the new faction sounds like a cross between Nigeria's two main political parties: the governing All Progressives Congress and its opposition, the Peoples Democratic Party.
The new political party was the first to be registered in Nigeria after the 2015 general elections, in which the Peoples Democratic Party lost majority power for the first time in 16 years. Muhammadu Buhari of the All Progressives Congress unseated the incumbent, former President Goodluck Jonathan, in a historic win by about two million votes.
Following defeat at the polls, countless members of the Peoples Democratic Party have either resigned or ditched the losing party to join the now-ruling All Progressives Congress, which stirred fears the Peoples Democratic Party would collapse and Nigeria would become essentially a one-party state after years of lacking viable opposition.
© Copyright IBTimes 2023. All rights reserved.