Obama To Pressure Nigeria On Anti-Gay Law During Buhari's White House Visit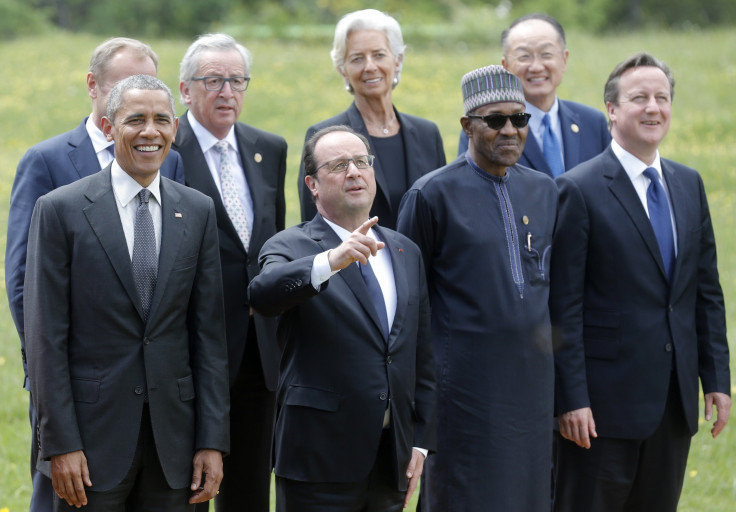 While Nigerian President Muhammadu Buhari plans to discuss Boko Haram and Nigeria's economy during his upcoming visit to the White House, U.S. President Barack Obama might push another agenda. Washington has pledged to pressure the West African country to reverse its anti-gay law and end its persecution of homosexual people.
U.S. Assistant Secretary of State for African Affairs Linda Thomas-Greenfield said this week the Obama administration had adopted protection of the lesbian, gay, bisexual and transgender community as part of its foreign policy agenda. "As a government, it is one of the highest priorities and strongest values that discrimination against anyone based on their sexual orientation and gender identity is wrong. We believe human rights should be available to everybody," Thomas-Greenfield said during a live web chat with journalists in Washington, D.C., according to Gay Star News. "As a policy, we will continue to press the government of Nigeria as well as other government who have provided legislation against the LGBT community."
Following the U.S. Supreme Court ruling last month that legalized same-sex marriage nationwide, Obama has received mounting criticism in African nations for his support of the LGBT community. Kenyan leaders have warned the U.S. president not to bring his "gay agenda" with him during his visit to Kenya later this month.
Buhari, however, has so far kept quiet about his stance on same-sex marriage as Nigeria struggles with tumbling oil prices and Boko Haram violence. The Nigerian leader is expected to request U.S. military assistance to fight the Islamist militant group, and Obama might ask for something in return when the two meet in the Oval Office next week. The U.S. president could demand that Buhari relax Nigeria's anti-gay legislation in exchange for U.S. funding.
Obama had threatened to sever foreign aid to Nigeria when then-president Goodluck Jonathan signed a law barring same-sex marriage in the African country in January 2014. Ahead of Nigeria's presidential election in March, Jonathan's campaign organizer Femi Fani-Kayode claimed the United States supported Buhari because the opposition candidate had vowed to legalize same-sex marriage, according to a Nigerian news site.
"The proposition and offer was that if he was prepared to support a legislation in Nigeria to allow same sex marriage and if he was prepared to repeal the anti-gay laws in Nigeria, they (US) will, in return, endorse, support and fund him, initially covertly and eventually publicly, at the right time," Fani-Kayode said at the time, according to Naij.com. "Instead of rejecting these offers and spurning this proposition, to our utter shock, Buhari apparently refused to rule it out and has put the matter under consideration. Instead of him to say no, he assured them that he would consider these two things."
© Copyright IBTimes 2023. All rights reserved.