New Orleans Police Detectives Did Not Investigate Over 1,000 Sex Crime-Related Calls: Report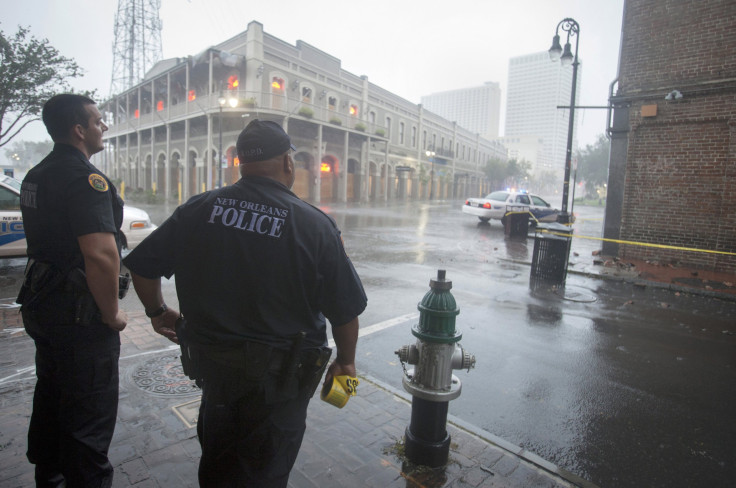 Five detectives of the New Orleans Police Department responsible for investigating sex crimes failed to follow up on over 1,000 calls seeking help, and pursued only 14 percent of such cases, according to a report released Wednesday by the city's inspector general Edouard R. Quatrevaux. The detectives have been reportedly transferred to patrol duty.
Of the 1,290 sex-crime calls that the NOPD received between 2011 and 2013, 840 were classified miscellaneous, while 271 calls of the remaining 450 cases, where an initial investigative report was made, did not have any further documentation, the report said, adding that the five detectives -- identified as Akron Davis, Vernon Haynes, Merrill Merricks, Derrick Williams and Damita Williams by WGNO, a local network -- provided additional reports on only 13.9 percent of the calls in three years.
"In 60 percent of the cases, there was no supplemental report," Quatrevaux said, according to WGNO, adding: "There were a total of 1290 cases; 840, there's not a word, even a single word. Nothing. Nothing. There's nothing to note."
The initial probe into the case began in May following claims that the NOPD had wrongly classified 46 percent of forcible rape cases for three years, WGNO, a local network affiliated to ABC News, reported.
According to the inspector general's report, investigators could not analyze 65 percent of the sex crimes assigned to these detectives. The report also cited a number of violations of NOPD protocol, including improper investigation; incomplete reports on incidents; failure to deposit items with a central division in charge of collecting evidence; and a failure to maintain documents and supplemental reports.
"It was a persistent, systemic problem," Howard Schwartz, the inspector general's lead investigator, said, according to the New York Times, adding: "It was a problem of lack of supervision and management that this could go on for three years and no management or supervision at N.O.P.D. recognized it."
In one of the cases mentioned in the report, a juvenile who went to a local hospital's emergency room spoke to a specialist, who later said that the child was sexually assaulted by someone in the household. However, the detective in charge closed the case stating that the child did not disclose any information and citing a "lack of evidence."
The NOPD's special victims section -- which handles sex crimes, child abuse and domestic violence -- had also ignored responding to 53 requests from state labs for "reference samples," the report said. In another instance, Louisiana State Police had informed NOPD that DNA from one of the crime scenes matched a sample from another crime scene, but the NOPD had not yet submitted a "reference sample to confirm the match." Yet another case showed that a nurse collected DNA evidence from a rape victim, but the detective never submitted the kit to the lab, stating instead that "the sex was consensual."
The report said: "The widespread failure to submit supplemental reports as well as the discrepancies between reports and other factual documentation means there was no effective supervision of these five detectives over a 3-year period. Nor could there have been any effective supervision of the supervisors, nor any review of the outcome of the cases assigned to these five detectives."
© Copyright IBTimes 2023. All rights reserved.