'New Political Elite' — Kremlin Foes Incubated By London's Vibrant Russian Community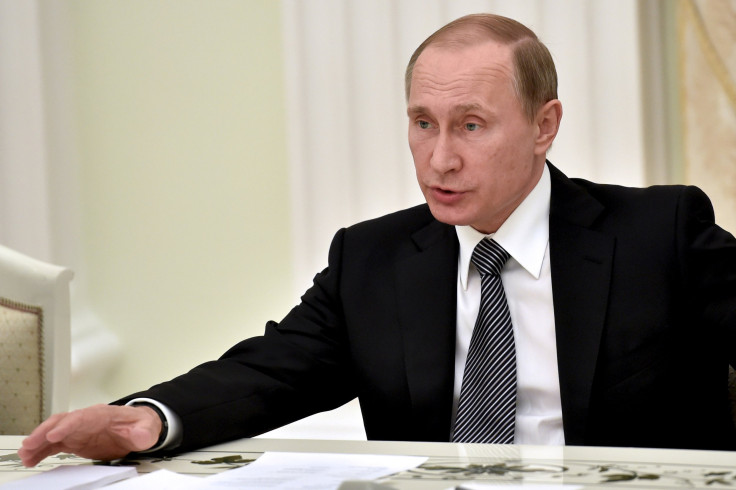 LONDON — Unrelenting political pressure on anti-Kremlin activists and an economic recession in Russia have created an increasingly vocal Russian exile community in the British capital that has become a hub of opposition outside Russia to President Vladimir Putin.
Over the last year, a sharp upswing of Russian-language events in London has featured journalists, poets, academics, musicians and opposition politicians flown in from Moscow and St. Petersburg.
"Economic stagnation and political tightening in Russia leads to more people wanting to get out," Vladimir Ashurkov, a leading Russian opposition figure given political asylum in Britain last year, told International Business Times.
"London has always been a magnet for Russian people, professionals and students, so it is natural the Russian community in London is growing," he said.
The fortunes of Russia's opposition began to fail in late 2012 amid a sustained Kremlin crackdown, but events took a much darker turn last year with the assassination of Putin critic and former Russian Deputy Prime Minister Boris Nemtsov in the center of Moscow. Anti-Kremlin activists now living in London said that the freedom of their new home gives them greater scope to continue their political activities and plan for the end of Putin's regime.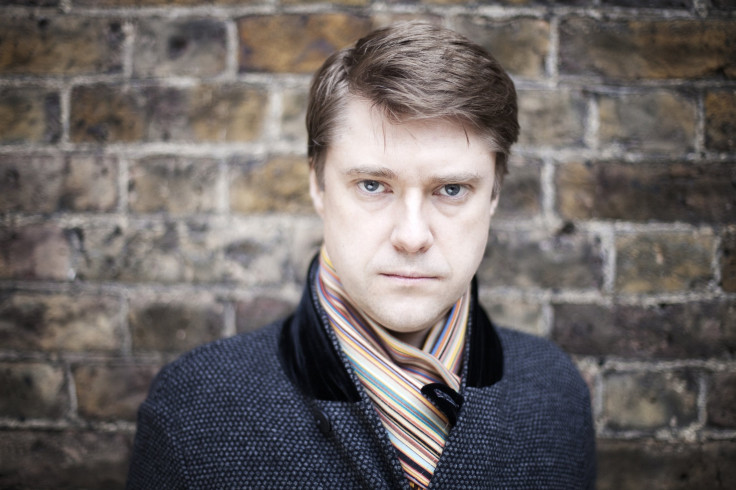 An economic crisis has also fueled emigration. International isolation has reduced business opportunities in Russia and predictions of a long period of economic stagnation are now common. The country's economy shrank 3.7 percent in 2015 and looks set for a further contraction this year.
One of the most high profile Russian opposition figures to arrive in the British capital is former billionaire oil tycoon Mikhail Khodorkovsky, who fell out with Putin and spent a decade in a Russian jail. After his release in late 2013 Khodorkovsky moved to Switzerland, but last year decided to re-locate to London — from where he has become noticeably more critical of Putin.
Khodorkovsky is financing opposition candidates inside Russia for the country's September parliamentary elections and has said he is prepared to serve as Russian president. He is currently using London as a base to recruit people to work for his political vehicle, the Open Russia movement.
"Our task is to help with the selection and coming-into-being of a new political elite," Khodorkovsky said in written comments to IBT.
One of the former oligarch's most visible new projects is a discussion club, based out of Open Russia's offices in London's elite Mayfair district.
"We are creating an intellectual alternative to the Putin regime," said Maxim Dbar, a former spokesman for Khodorkovsky now employed by Open Russia, after a talk last week on Soviet gulag survivor and scholar Dmitry Likhachyov.
Open Russia's lectures are the latest addition to Russian-language events in London, which have become commonplace. There are often several Russian-language concerts, discussions, lectures or plays in London to chose from every day.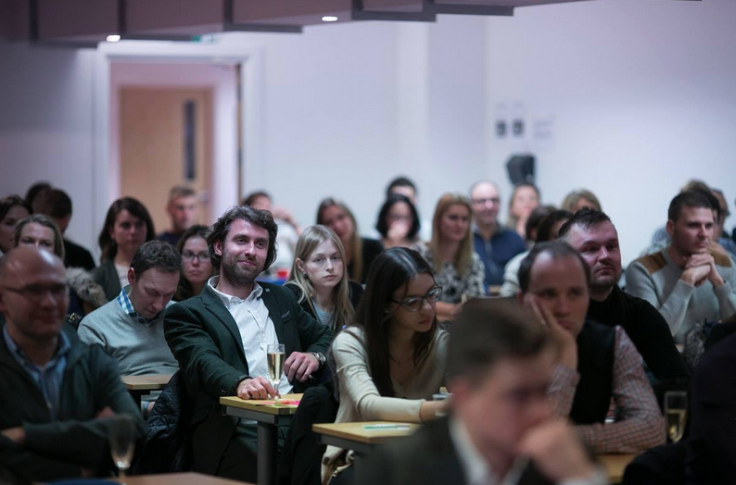 While events are often anti-Kremlin in tone, they are not restricted to politics.
"There has been a market explosion," said Anna Katz-Glukhovsky, 37, who used to work for French cosmetics company L'Oreal in Moscow but set up Arbuzz, one of the first organizations catering to the desire for Russian-language culture in London, with partner Dina Berdnikov in 2012. Last year, Arbuzz, which collaborates with Open Russia, put on 38 events — up from 15 in 2013.
"It is an extraordinary moment… the Russians are creating their own cultural scene," said Clementine Cecil, the incoming head of Pushkin House, a 60-year old U.K.-based organization devoted to the study and promotion of Russia.
Many speculate that the latest wave of people leaving Russia has pushed the émigré community to a critical mass where it can sustain a Russian-speaking scene. There are no official figures for the number of Russians currently in London or how fast it is growing, but by some estimate there are 150,000 — in addition to another 150,000 Russian-speakers from former Soviet Union countries.
"It feels like a mass exodus," said Cecil about recent emigration from Russia.
U.K. visa rules and an earning threshold of £35,000 ($49,300) for non-European Union migrants to settle in the country means that the bulk of the Russians in London are highly qualified professionals.
"It's not poor people: It's well-educated people who are interested in the political situation," according to Ilya Goncharov, the editor of Angliya, Britain's biggest Russian-language newspaper. "In 2010, my first year in the job, there was nothing to write about… but now we don't have time to write about everything."
London's role as a magnet for Russian dissent has not escaped the notice of the Kremlin. In 2006, former Russian security services officer Alexander Litvinenko was murdered with radioactive polonium in central London in an assassination a British judge said was "probably" authorized by Russian President Vladimir Putin. And a coroner recorded an open verdict after arch Putin-critic Boris Berezovsky was found dead with ligature wounds in 2013 on the floor of his bathroom in a mansion outside London.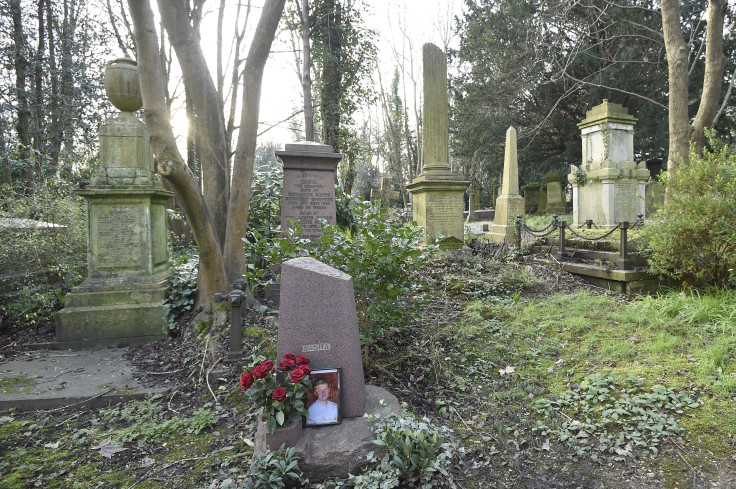 Many Russian exiles also face an uphill struggle to win support among ordinary Russians. Khodorkovsky's conduct during a decade in prison won him many supporters, but the tycoon is still widely disliked in Russia for his role in the lawlessness and violence that was a hallmark of business in the 1990s. Increasingly anti-Western rhetoric from Russian officials in recent years has also fueled popular suspicion of opposition leaders who take refuge abroad.
While a vibrant Russian-speaking community is a new phenomenon, London is a traditional destination for Russian émigrés. In the 19th century the famous Russian essayist and thinker Alexander Herzen made the city his home. And in the early 1900s Vladimir Lenin lived in London, publishing the revolutionary Iskra newspaper and holding key gatherings of the Russian Social Democratic party.
Modern dissidents in London said that exile gave them a chance to do more abstract thinking and explore new ways of pressuring the Kremlin.
"People [in Russia] don't have any information on how to organize themselves… information is the most crucial thing determining the fall of the regime," said Alexei Shmatko, who left Russia in 2014 and is still waiting for a decision on his application for political asylum in Britain.
Ashurkov recently founded a project that compiled a list of the laws that should be repealed if the current regime falls, and is working on a detailed economic strategy for his political ally and Russian opposition leader Alexei Navalny. Khodorkovsky has said repeatedly he is interested in long-term planning, and Open Russia has hosted discussions on topics including constitutional reform.
"I am sure a new golden age for Russia will emerge," said Ashurkov.
FOR FREE to continue reading
✔️ Unlock the full content of International Business Times UK for free
offer available for a limited time only
✔️ Easily manage your Newsletters subscriptions and save your favourite articles
✔️ No payment method required
Already have an account?
Log in
© Copyright IBTimes 2023. All rights reserved.