New 'Serious Sam' Trailer And Release Date Revealed [Watch]
KEY POINTS
"Serious Sam: Siberian Mayhem" will release on Jan. 25
The game is a new standalone chapter featuring new levels and enemies
"Siberian Mayhem" retains much of the classic "Serious Sam" gameplay formula
Rumors of a new "Serious Sam" game that's due out this month have been confirmed after publisher Devolver Digital revealed a new trailer for the classic horde-smashing, circle-strafing action FPS game, featuring more of Mental's minions facing Sam's arsenal of very big guns.
"Serious Sam: Siberian Mayhem" is, as the title implies, set in the frozen fringes of Russia that have been overrun by hordes of monsters and aliens, and it's once again up to "Serious" Sam Stone to take them down. This standalone chapter will have Sam chasing after General Brand, a cunning leader who will take players on a round, bloody trip across Siberia.
Based on the trailer, players can expect much of the same gameplay that the "Serious Sam" series is known for. Players can blast hordes of monsters using a variety of high-powered weapons like miniguns, rocket launchers and a handheld colonial-era cannon, among many other tools of destruction.
Combat will still have players running around large-yet-scenic locations while trying to avoid the veritable of gunfire and melee swarmers as per tradition, but the level design in "Siberian Mayhem" is a notable breath of fresh air. Players will get to fight in old Russian-style villages, underground complexes, mountain bases, railyards and wide-open fields set in the Siberian countryside that's prime for some horde combat using "Serious Sam 4's" Legion System.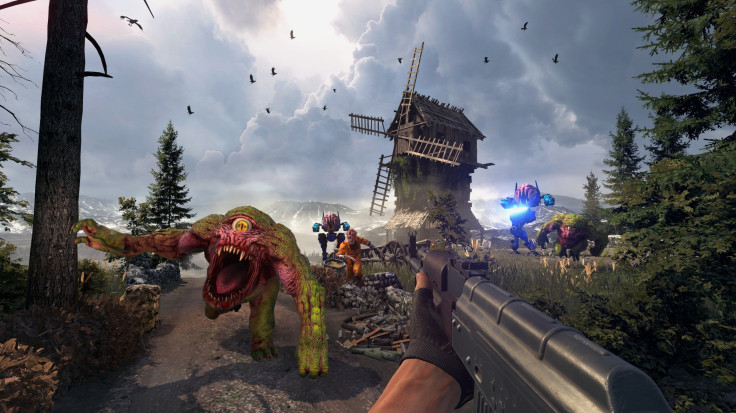 The trailer also showcased a new crossbow weapon, which is likely to fulfill the same role as a sniper rifle in so far as high-damage, single-target weapons go. The assault rifle model was swapped from an AR-15 to an AK47 to match the Russian setting, but, functionality-wise, it's still the same gun.
New enemy types were present among the iconic cast of minions commonly seen in other "Serious Sam" games. A few mechanical flying worms circled in the background of the railyard encounter, along with some new smaller robotic drones. A large tower equipped with rocket launchers was visible at one point, but this could be a mission objective.
"Serious Sam: Siberian Mayhem" releases on Jan. 25 on Steam.
© Copyright IBTimes 2023. All rights reserved.