New York Archbishop Dolan: We Oppose Redefining Marriage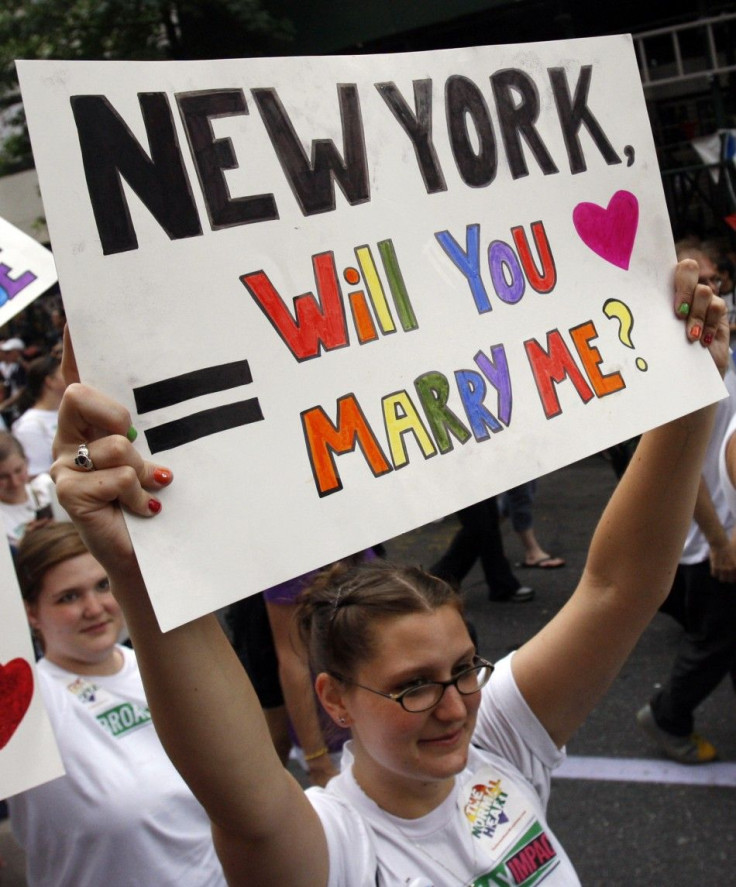 It has been only three days since New York Gov. Andrew Cuomo signed a bill that allowed same-sex couples to marry, but that hasn't stopped state's top Roman Catholic leaders from voicing their opposition to the new law.
Archbishop Timothy Dolan, of the Archdiocese of New York, the state's top Catholic official, has called gay marriage detrimental to the common good and a violation of natural law, the Christian Post reported.
Dolan reaffirmed the Catholic Church's position on marriage in comments to reporters following a Mass at St. Patrick's Cathedral - while New York's Gay Pride Parade was simultaneously taking place on Sunday.
We as Catholics would oppose any attempt by anybody to redefine marriage, whether that ... whomever that may be, he said. We just don't believe that marriage can be changed and radically altered to accommodate a particular lifestyle.
Gay marriage in New York became legal late Friday night, after the Senate voted 33-29 in favor of the bill. Gov. Cuomo signed the bill into law minutes before the clock struck midnight.
Bishop Nicholas DiMarzio, who represents the Diocese of Brooklyn, in a Sunday op-ed for the NYDailyNews.com, called on Catholic parishes and churches to protest the bill's passage by refusing to bestow or accept honors from any politicians and refusing to let any state-elected official speak from their platforms.
In his column, DiMarzio also suggested opponents of gay marriage should now speak more forcefully and clearly against it, saying that society has lost the primary purpose of marriage as the institution by which a man and woman bring new life into the world and teach the child to become a productive citizen. Marriage has been viewed as legitimizing our individual need for love and affection, he said.
This view of marriage, he said, has resulted in greater numbers of divorce, single parenthood, and cohabitation outside of marriage.
I believe the passage of same-sex marriage is another 'nail in the coffin' of marriage, DiMarzio said. It is destructive because we fail to view marriage in the context of a vocation: a calling to participate in the great enterprise of forming the next generation. Marriage is reduced to an empty honor.
© Copyright IBTimes 2023. All rights reserved.
FOLLOW MORE IBT NEWS ON THE BELOW CHANNELS