New York City Paid Sick Leave Law Goes Into Effect; See Where You Stand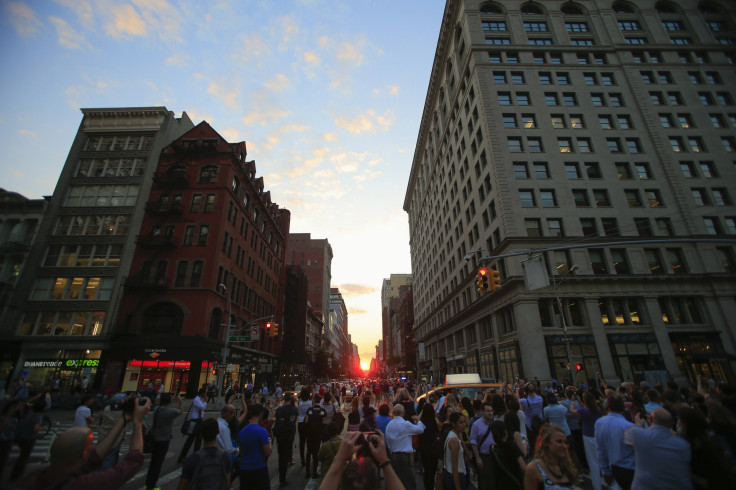 New York City's new paid sick leave law goes into effect Wednesday, giving a big chunk of workers in the city the chance to take and accrue paid sick leave hours from now on.
Anyone who works in New York City more than two standard work weeks (80 hours) in a year is now entitled to up to 40 hours of paid sick leave to take care of themselves or of a sick family member. Workers get one hour of paid sick leave for every 30 hours worked, or around five hours every month. The new law applies to all size businesses, nonprofits and domestic working arrangements.
Employers with more than five New York City employees have to provide paid leave, while employers with fewer than five employees have to provide unpaid sick leave. Employees can file a complaint with the city if their employer isn't providing the proper leave.
Read an English-language copy of the Notice of Employee Rights here. For all 26 languages, see NYC.gov's informational page on the new law.
The paid sick leave law was signed into law on March 20 by Mayor Bill de Blasio. It was the first bill he signed into law after taking office. The de Blasio administration expects the bill to provide paid leave to an additional 200,000 working New Yorkers. Prior to the bill, only employers with more than 20 employees had to provide paid sick leave.
New York is the sixth city in the country to require employers to provide paid sick leave to their employees. San Francisco was the first to do so in 2006. Connecticut is the only state to mandate it statewide. On Monday, the San Diego City Council approved a measure to raise the minimum wage and require paid sick days, but Mayor Kevin Faulconer says he will veto it when it crosses his desk. He and critics of the law say it will hurt businesses and raise prices for the consumer.
© Copyright IBTimes 2022. All rights reserved.
FOLLOW MORE IBT NEWS ON THE BELOW CHANNELS