New York ISIS Bomb: Noelle Velentzas, Asia Siddiqui Arrested For Allegedly Plotting To Set Off Bomb After Being Radicalized By Islamic State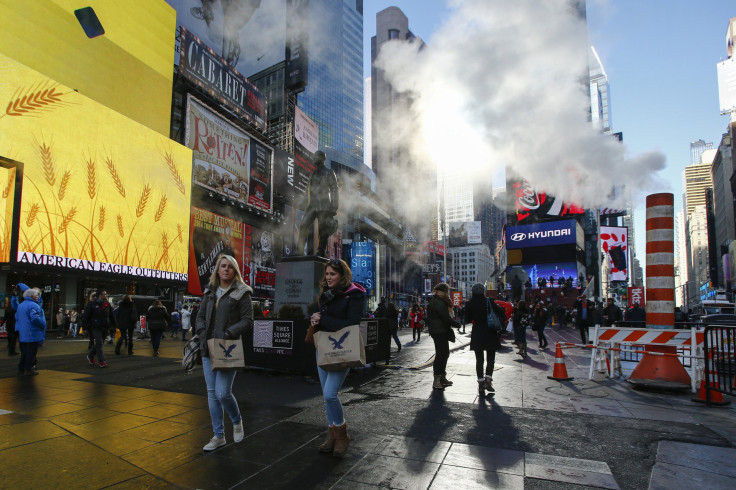 Federal authorities arrested two women Thursday, charging that they had been radicalized by the Islamic State group and were plotting to build and set off a bomb in the New York City area, ABC News reported. The arrest was the result of a long undercover operation by the FBI.
The women were radicalized through online propaganda from the Islamic State group, also known as ISIS, authorities said. It was not clear how far their alleged plans to build a bomb, in the form of an improvised explosive device, had progressed by the time they were arrested, but ABC News said the public was not in danger at any point.
The women -- 27-year-old Noelle Velentzas and 31-year-old Asia Siddiqui, both of Jamaica, Queens -- were swayed by ISIS propaganda, reports said. Sources say Siddiqui "is currently in possession of multiple propane gas tanks, as well as instructions for how to transform propane tanks into explosive devices."
Stories of Americans and others living in the U.S. who have been allegedly radicalized to join or support ISIS have been increasingly frequent in recent months. In March, a U.S. Air Force veteran was arrested on charges of attempting to join ISIS in Syria, and in February, three men from New York City were arrested for allegedly attempting to join ISIS in Syria or execute terrorist attacks in the United States if they failed in their first goal.
This is a breaking story. Please check back for updates.
© Copyright IBTimes 2022. All rights reserved.
FOLLOW MORE IBT NEWS ON THE BELOW CHANNELS