New York Prison Escape: 2 Escaped Murderers 'Definitely' Had Help, Gov. Andrew Cuomo Says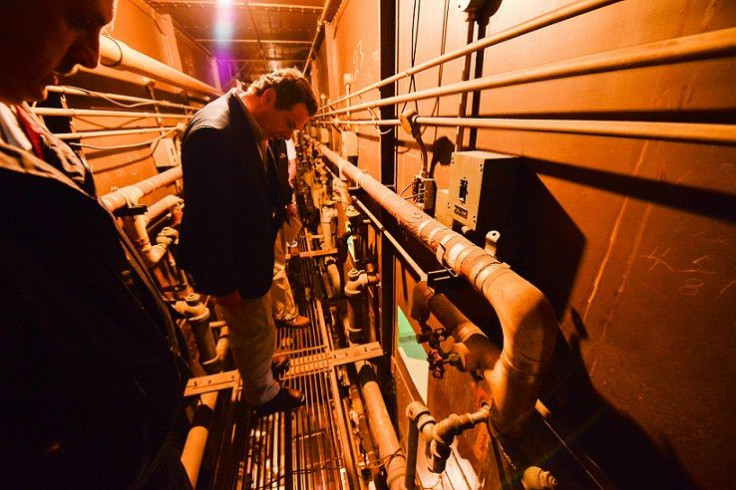 New York Gov. Andrew Cuomo said Monday he suspects the two convicts who staged a daring weekend escape from an upstate prison "definitely" received some help from someone inside the facility. David Sweat, 34, and Richard Matt, 48, who escaped Clinton Correctional Facility late Friday or early Saturday, cut through a steel wall using power tools.
"We're going through the civilian employees and private contractors first," Cuomo said during an interview on NBC's "Today" show. "I'd be shocked if a correction guard was involved in this, but they definitely had help, otherwise, they couldn't have done this on their own, even from the equipment point of view."
Cuomo's remarks come amid a statewide manhunt to recapture the two men, who were the first to have escaped from the maximum security prison 20 miles from the Canadian border since 1845. More than 250 members of law enforcement were involved with the search, including helicopters, K-9 units and bloodhounds, the New York Times reported.
"These are killers. They are murderers," the governor said, according to the Associated Press. "There's never been a question about the crimes they committed. They are now on the loose, and our first order of business is apprehending them."
Matt was serving 25 years to life for killing William Rickerson, a man from North Tonawanda, N.Y., in 1997, who was beaten to death and dismembered; Sweat was serving a sentence of life without parole for killing a deputy sheriff in 2002, the New York Times said.
Both men escaped by cutting through a steel wall at the back of their cell with power tools, crawled through a catwalk, cut into and crawled through a steam pipe, and then climbed through a manhole cover outside the prison, the Associated Press reported.
Cuomo "chatted with a couple of the inmates" himself "and remarked, 'You must have been a very heavy sleeper,' " he said on ABC's "Good Morning America" Sunday. "They were heard. They had to be heard."
Cuomo announced a $100,000 reward for any information leading to the arrest of the fugitives. Officials were still unaware of their location or whether the two were together or separated. Anyone with information was asked to call New York State Police at (518) 563-3761.
© Copyright IBTimes 2023. All rights reserved.