New York Prison Escape Update: David Sweat's Condition Upgraded To Fair, Hospital Maintains Security Measures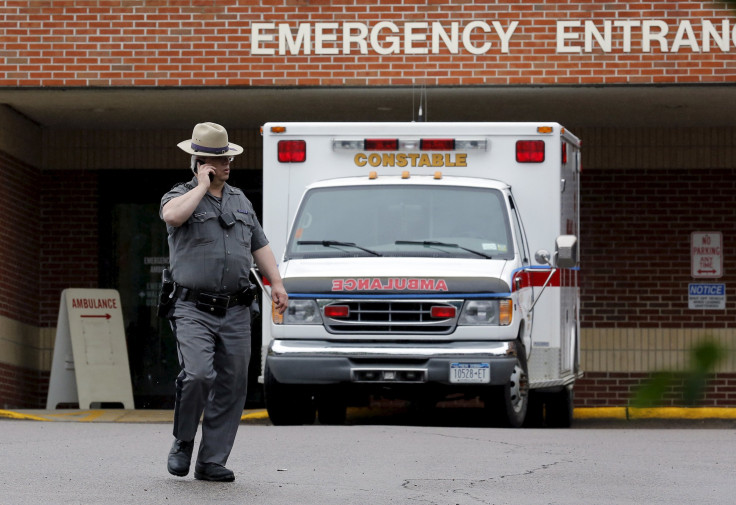 David Sweat, one of two convicted murderers to escape from a maximum security prison in early June, was in fair condition Tuesday after being shot and critically injured Sunday during his capture. Dennis McKenna, medical director of the Albany Medical Center, posted the update in a Facebook statement.
Police Sgt. Jay Cook saw Sweat on a rural road outside Constable, New York, Sunday and shot the former inmate twice in the torso after he tried to flee. Sweat was taken to Alice Hyde Medical Center in critical condition, then moved to Albany Medical Center. Members of both law enforcement and hospital security were said to be guarding him, CNN reported.
"Security measures continue to be implemented to ensure the safety and security of our patients and their families, our employees, and the public," McKenna's statement said. Sweat would remain under the care of physicians at the Albany Medical Center for "at least a few days," it added.
Not only must Sweat continue to serve his life sentence in prison, but he could face at least seven years in solitary confinement, or 23 hours a day in isolation, Jeff Dumas, a former employee at Clinton Correctional Facility told CNN.
Investigators were hoping that Sweat's live capture would mean they could learn the truth about how he and another inmate, Richard Matt, escaped and survived on the run, in the woods, for three weeks. But whether Sweat would have any motivation to tell the truth remained uncertain.
Matt, who sawed and drilled his way out of the Clinton Correctional Facility alongside Sweat June 6, was shot and killed Friday night by a U.S. Border Patrol agent in a wooded area of Malone, New York. His body was found to be peppered with bug bites and blisters, and he was said to have reeked of alcohol.
The two prisoners had reportedly hoped to flee to Mexico, but were forced to adopt a new plan after Joyce Mitchell, a prison employee, reneged on her role as a getaway driver.
© Copyright IBTimes 2023. All rights reserved.