New York Requires Salt Warning Labels For Chain Restaurant Menus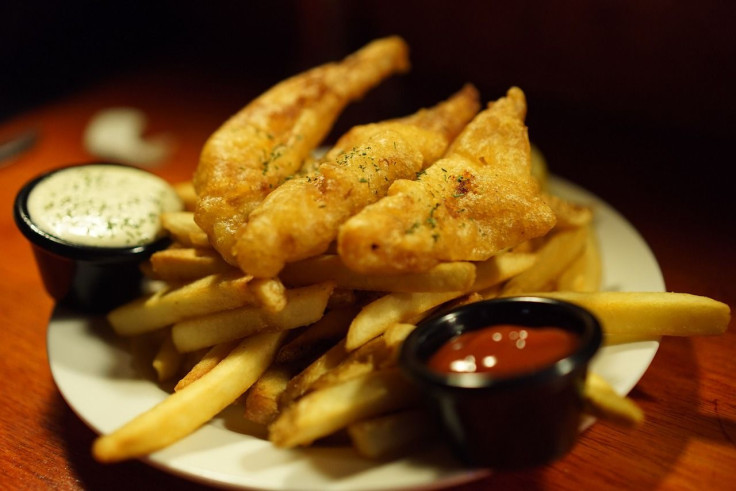 New Yorkers who purchase French fries and burgers at their favorite fast food chains will soon notice a new addition to the menu -- a black-and-white warning label posted next to items that contain a high amount of salt. The city's Board of Health has taken aim at salty foods through a new rule that is the first of its kind in the country, and has stirred debate between health officials and the restaurant industry.
The New York City Board of Health voted Wednesday to require chain restaurants in the city to post warning labels next to menu items that contain more than the recommended daily amount of salt, which is about 2,300 milligrams, or a teaspoon. Culprits include the Bacon Turkey Bravo sandwich at Panera (2,910 mg) and a Barbacoa (shredded beef) burrito at Chipotle with white rice and black beans topped with cheese and guacamole (2,430 mg).

The average American consumes 3,592 milligrams of salt per day, and eating too much salt can lead to hypertension, heart disease and stroke because salt holds water in the bloodstream and puts a strain on the heart.
The unanimous decision by the city's 11 board members is the latest in a series of precedent-setting measures that New York has taken to improve public health in recent years. In 2006, the city was also the first to require restaurants to post calorie counts to menus in an effort to halt rising obesity rates -- a mandate the U.S. Food and Drug Administration will soon roll out nationwide.
The reasoning by public health officials who have supported such measures is that consumers will make healthier decisions when equipped with the facts about their food. Research has shown mixed results with regard to calorie labeling requirements -- some consumers ignore the labels, while others use them to cut back.
The ruling applies only to chain restaurants that have at least 15 locations, even though research has shown that Americans consume more salt at full-service restaurants than when they eat fast food. The rule could go into effect as early as December.
© Copyright IBTimes 2023. All rights reserved.