9 Out Of 10 Americans Consume Too Much Salt, CDC Says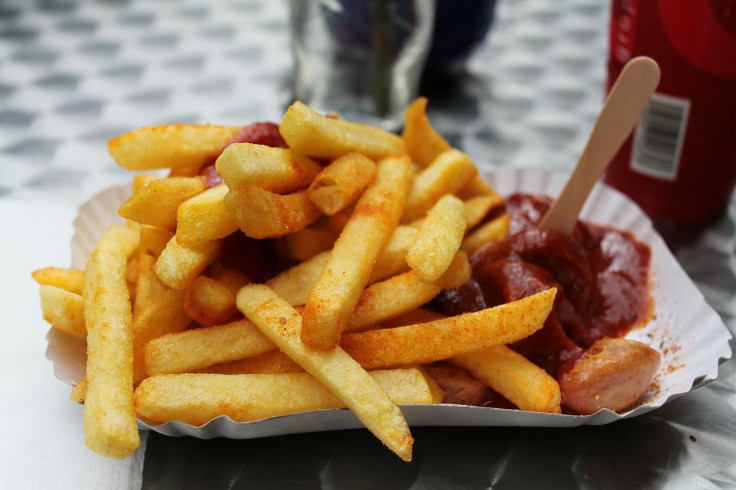 Nine out of 10 Americans are eating too much salt and about half are trying to cut back due to concerns about hypertension, heart disease and stroke, according to data from a nationwide phone survey released on Thursday by the U.S. Centers for Disease Control and Prevention.
The CDC survey showed that from 2011 to 2012, Americans consumed an average of 3,592 milligrams of salt while the recommended amount of salt per day is 2,300 mg, as defined by the U.S. Department of Health and Human Services' Healthy People 2020 initiative. Other guidelines are even more stringent – the American Heart Association recommends no more than 1,500 mg a day.
Hypertension, stroke and heart disease have all been linked to a too-salty diet because salt retains water in the blood and can make it more difficult for the heart to pump it. In the U.S., the price tag for medical treatments directly related to cardiovascular disease is expected to triple from 2010 to 2013.
The CDC results were published as New York City considers a proposal to become the first city to require restaurants to post a salt shaker next to menu items that contain more salt than the recommended daily amount. Americans consume about 300 mg more sodium when they eat at a fast-food restaurant and about 412 mg more when they dine at a full-service restaurant than when they eat at home, according to a study published on Wednesday in the European Journal of Clinical Nutrition.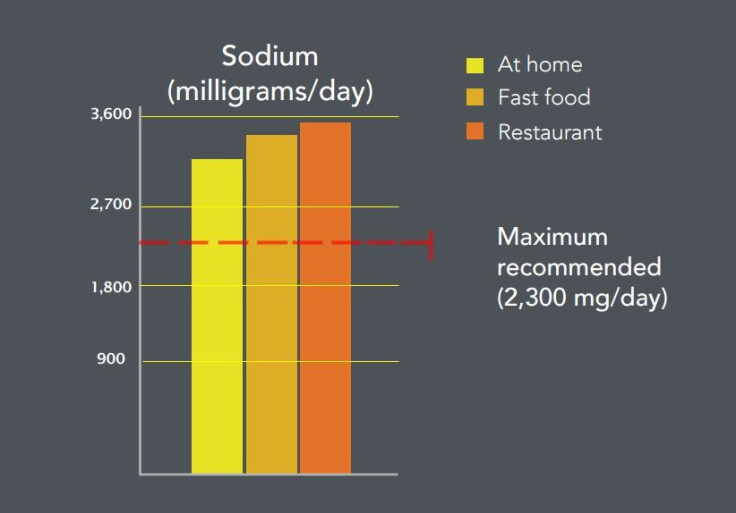 The CDC says that the healthcare system could save $18 billion in costs each year by reducing average sodium intake by 1,200 mg per day across the entire population. The agency urges healthcare professionals to talk with patients about maintaining a healthy diet and reducing salt intake.
About half of survey respondents said they already were taking steps to reduce their salt intake and 1 in 5 had been told by a health professionals that they should consider doing so. Residents of New Jersey and Connecticut were more likely to be taking action or receiving advice from a doctor than residents in most other states. The CDC suggests this may be because those residents have heard messages urging salt reduction featured in a widespread 2013 media campaign launched by New York City's Department of Health and Mental Hygiene.
The CDC survey captured responses from 180,067 Americans and was the first study of its kind to track average daily salt intake on a state-by-state basis. Participants in 26 states and Puerto Rico were included in the analysis. In fact, Puerto Rico reported both the greatest number of people who were trying to reduce the amount of salt they consumed or had consulted with a healthcare professional about sodium intake. This may be because residents of Puerto Rico already are suffering from higher rates of salt-related diseases -- about 42 percent said they had hypertension, compared with about 31 percent of Americans nationwide.
© Copyright IBTimes 2022. All rights reserved.
FOLLOW MORE IBT NEWS ON THE BELOW CHANNELS