New Zealand Shooter Same As ISIS Terrorists, Turkey's Erdoğan Says
Turkish President Recep Tayyip Erdoğan likened the ideology of the New Zealand mosque shooter to the Islamic State terrorist group, saying the two are cut from the same cloth. Erdoğan's words, which came after he was criticized for using the Christchurch shooting video during his campaigns, were part of his opinion piece in the Washington Post on Tuesday.
"In the wake of the New Zealand attack, Turkish authorities discovered that Brenton Harrison Tarrant, the alleged gunman, had visited Turkey twice in 2016 and spent time in various parts of the country," Erdoğan wrote. "Moreover, we established that Tarrant traveled to a number of other places — including Morocco, Israel and Croatia. Turkish intelligence and law enforcement agencies, in cooperation with New Zealand and others, continue their efforts to shed light on what happened and to prevent future attacks."
Erdoğan slammed white extremists by saying the Christchurch attacker "attempted to legitimize his twisted views by distorting world history and the Christian faith. He sought to plant seeds of hate among fellow humans."
"If anything, what happened in New Zealand was the toxic product of ignorance and hate," he said, adding: "... there is absolutely no difference between the murderer who killed innocent people in New Zealand and those who have carried out terrorist acts in Turkey, France, Indonesia and elsewhere."
Erdoğan also blamed Europe and other parts of the Western world for being silent on Islamophobia and xenophobia.
"In the aftermath of the Christchurch massacre, the West has certain responsibilities. Western societies and governments must reject the normalization of racism, xenophobia and Islamophobia, which has been on the rise in recent years. It is crucial to establish that such twisted ideologies, such as anti-Semitism, amount to crimes against humanity," Erdoğan added.
"We cannot afford to allow this again. If the world wants to prevent future assaults similar to the one in New Zealand, it must start by establishing that what happened was the product of a coordinated smear campaign," he wrote.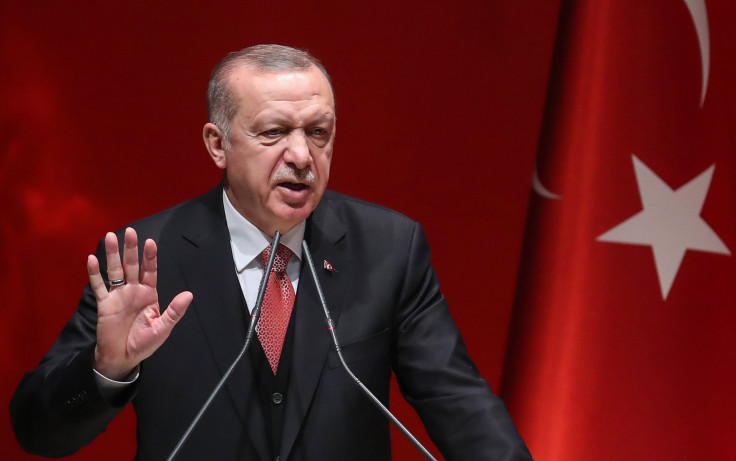 Ignoring widespread criticism, during a campaign for a local election Tuesday, Erdoğan showed excerpts of the video shot by the shooter in New Zealand. He used the footage to denounce what he called rising hatred and prejudice against Islam. Erdoğan also criticized New Zealand and Australia for sending troops to Turkey in the World War I Gallipoli campaign, claiming their motive was oriented against Islam.
On Wednesday, Australian Prime Minister Scott Morrison condemned comments made by Erdoğan, calling them "reckless" and "highly offensive."
"Remarks have been made by the Turkish President Erdoğan that I consider highly offensive to Australians and highly reckless in this very sensitive environment," Morrison said, after summoning the Turkish ambassador and dismissing the "excuses" offered.
"I am expecting, and I have asked, for these comments to be clarified, to be withdrawn... I expect that to occur," Morrison added.
Three Turkish nationals were wounded in the attack Friday that killed 50 worshippers at two mosques in the southern New Zealand city of Christchurch.
© Copyright IBTimes 2023. All rights reserved.