Newt Gingrich is 'Erratic' and 'Undisciplined,' Says Former Rep. Tom DeLay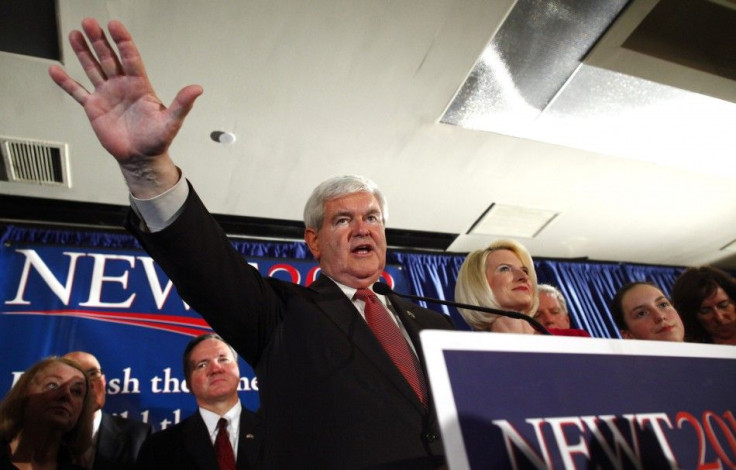 Former House Majority Leader Tom DeLay, R-Texas, questioned Newt Gingrich's conservative credentials during a radio interview on Wednesday, calling the Republican presidential hopeful erratic and questioning whether he had the leadership ability to take on President Barack Obama in November.
What has been said about Newt is pretty much true - he had to step down because the Republicans, the conservative Republicans wouldn't vote for him again as speaker, DeLay said on the Michael Berry show.
As speaker, DeLay said Gingrich was undisciplined, often proposing an agenda to the Republican leadership, and then coming back with something completely different days later. When pressed, DeLay said conservative Republicans ultimately abandoned Gingrich in 1997 -- effectively forcing his resignation a year later -- because the speaker was not a true conservative.
I mean, he'll tell you what you want to hear, he has a sort of uncanny ability, sort of like Clinton, to feel your pain and know his audience and speak to his audience and fire them up, but when he was speaker, he was erratic, he said.
In 1997, DeLay and a group of other Republican congressman, including current Speaker John Boehner, R-Ohio, reportedly worked to oust Gingrich from his position to install then-New York congressman Bill Paxon. Gingrich ultimately resigned a year later after the GOP suffered huge losses in the House in the 1998 midterm election.
DeLay himself was later forced to resign from the House in 2006 after being indicted on money-laundering charges in an alleged attempt to bypass campaign finance laws. The congressman was convicted last January and was sentenced to three years in prison. He is currently free on bail, pending appeal.
During the Republican primary debate in Florida on Monday night, Gingrich reflected on this period of his career, saying he voluntarily resigned because he felt he should take responsibility for the losses in the House.
His presidential rival and longtime congressman Rep. Ron Paul, R-Texas objected to the idea that Gingrich voluntarily resigned.
He didn't have the votes. That was what the problem was, Paul said. So this idea that he voluntarily reneged and he was going to punish himself because we didn't do well in the election, that's not the way it was.
Several Republicans who worked with Gingrich during his time as Speaker have expressed similar sentiments about his behavior to the media. In November, former New York Rep. Guy Molinari called Gingrich an evil person and said he has too much baggage to ever become president.
Sen. Tom Coburn, R-Okla. has also been a vocal anti-Gingrich Republican. During an appearance on Fox News Sunday in December, the senator said he found [Gingrich's] leadership lacking and suggested he was a leader who has one standard for the people they're leading and a different standard for themselves.
© Copyright IBTimes 2023. All rights reserved.