Gingrich, Romney Clash over Immigration in Florida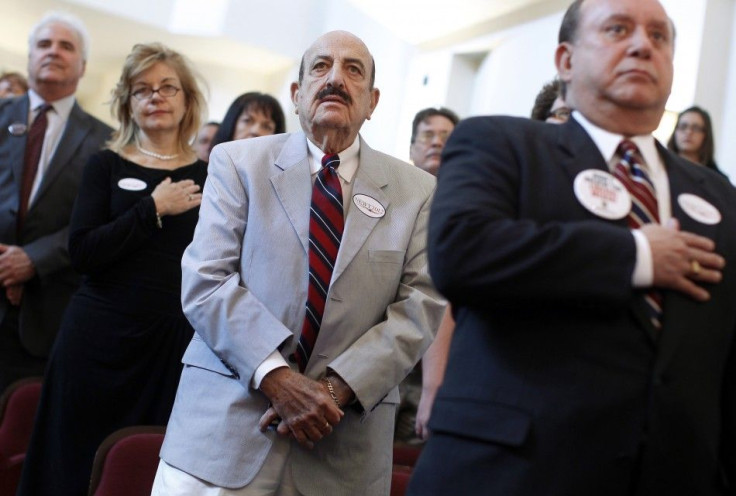 Immigration has once again roiled the Republican presidential contest, as former Speaker Newt Gingrich and former Gov. Mitt Romney traded barbs while courting Latino voters in Florida Wednesday. The Florida primary is next Tuesday.
Gingrich lambasted Romney for advocating self-deportation, essentially a policy of barring immigrants from working so that the lack of job opportunities will force them to return home. Gingrich scoffed at the idea during an interview with the Spanish-language television station Univision, saying it was unrealistic to think immigrants would willingly abandon their lives in the U.S.
For Romney to believe somebody's grandmother will be so cut off she's going to self-deport, I mean this is an Obama-level fantasy, Gingrich said.
The comment echoed Gingrich's previous statements on immigration and helped sharpen the contrast between the two candidates. Gingrich endured a barrage of criticism when he said during a November debate that the U.S. should be humane in enforcing the law by opening a path to legalization for some immigrants living in the country illegally.
If you've been here 25 years and you got three kids and two grandkids, you've been paying taxes and obeying the law, you belong to a local church, I don't think we're going to separate you from your family, uproot you forcefully and kick you out, Gingrich said, adding that to do so would be inconsistent with the GOP's status as the party of the family.
A similarly lenient stance helped to sink Texas Gov. Rick Perry's candidacy. His polling lead began to crumble in part after he defended his decision to extend in-state tuition to undocumented immigrant students in Texas, saying to those who would denying those students, I don't think you have a heart.
But Gingrich has been able to maintain his frontrunner status despite an immigration platform that includes offering some undocumented immigrants an avenue for obtaining legal status. He has used that position to distance himself from Romney, attacking the former Massachusetts governor as anti-immigrant in a Spanish-radio language advertisement that was removed after Sen. Marco Rubio, R-Fla., called it inaccurate and inflammatory.
The truth is that neither of these two men is anti-immigrant, Rubio said. Both are pro-legal immigration and both have positive messages that play well in the Hispanic community.
Both men support a provision in the stalled DREAM Act that would offer citizenship to some immigrants illegally brought here as children if they serve in the U.S. military, but not sections of the legislation that offer the same opportunity for those who attend college.
Romney opposed Perry's decision to offer in-state tuition, calling it a magnet that would encourage illegal immigration, and has dismissed Gingrich's proposal to offer legalization as amnesty. In embracing a harder line, Romney has aligned himself with Republican lawmakers who passed a series of harsh new state immigration laws modeled on legislation introduced in Arizona. The architect of that law, Kansas Secretary of State Kris Kobach, has endorsed Romney and joined him on the campaign trail.
The new laws rely on the same principle Romney alluded to with his self-deportation comment. Alabama's law, which has been described as the harshest in America and is facing a legal challenge from the U.S. Department of Justice, required schools to check the immigration status of students, authorized police officers to ask about the status of people they suspect of being undocumented and required employers to run background checks on new hires. The law faced criticism after frightened parents pulled their children from school and farmers complained they could not find enough laborers to pick their crops.
Florida is a different story. The state Senate rejected a bill that would have fined private employers who hired undocumented workers and required federal background checks for employment at state-run agencies. Latinos make up about 15 percent of the state's electorate, but the large number of Cubans and Puerto Ricans in Florida softens concerns about immigration there -- Puerto Ricans are U.S. citizens, and Cubans have the unique privilege of gaining residency after one year in the United States.
A recent Univision/ABC poll found that Romney has a lead over Gingrich among Latino voters, suggesting that worries about the economy may override trump questions about his immigration stance.
FOR FREE to continue reading
✔️ Unlock the full content of International Business Times UK for free
offer available for a limited time only
✔️ Easily manage your Newsletters subscriptions and save your favourite articles
✔️ No payment method required
Already have an account?
Log in
© Copyright IBTimes 2023. All rights reserved.