Next Stop, Bangalore: Japan May Help South India Build High-Speed Rail System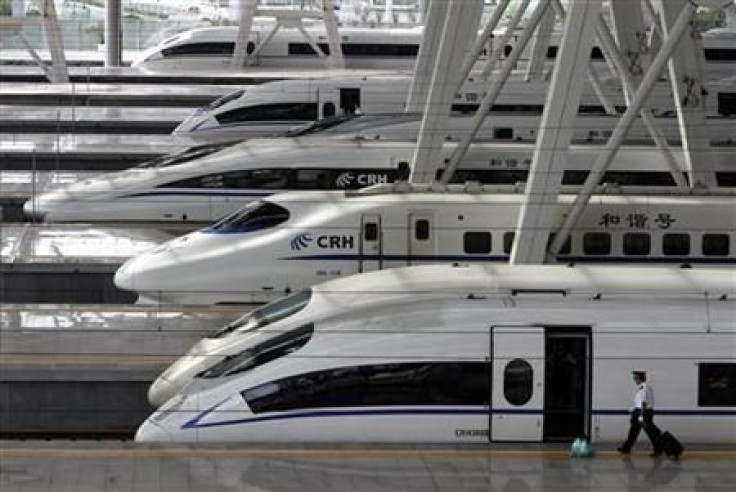 The Japanese government has expressed its interest in helping Indian railway officials to finance and build a high-speed "bullet train" from Bangalore to Mysore in the southern province of Karnataka.
The chief minister of Karnataka, Siddaramaiah, told Indian media of Japan's interest after having conferred with Hakubun Shimomura, the Japanese Minister for Education, Culture, Sports, Science and Technology, on the sidelines of the World Economic Forum meeting at Dalian, in northeastern China.
"A bullet train between Bangalore and Mysore [about 88 miles] is necessary as we want to decongest Bangalore," Siddaramaiah said. "[But] one can reach Mysore in 30 minutes [by bullet train]."
Siddaramaiah also said that plans for a high-speed rail from Bangalore to Chennai (180 miles) are also on the planning board. With the capability of cruising at about 186 miles per hour, a high-speed train could travel from Bangalore to Chennai in a little more than an hour. "A bullet train will bridge the travel time between Bangalore and Mysore leading to their development as twin cities," Siddaramaiah added. "As Japan was the first country in the world to introduce bullet trains and operate them successfully since the [1960s], I am sure their experts will be able to guide us in having similar high-speed travel in the state as it will help us to decongest Bangalore."
Japan will send a trade and technical delegation to Bangalore shortly to discuss the project, the chief minister added, citing that he was also impressed by an eight-minute bullet train ride he took between central Shanghai central and Pudong international airport (a distance of about 31 miles). Speaking more broadly of China's stupendous economic advances in recent years, the chief minister gushed: "We have to learn and imbibe the quality [of infrastructure] and vision from then [the Chinese]."
The Indian government's "Railways' Vision 2020 document," which was issued in 2009, spelled out the railway ministry's plan to introduce high-speed rail travel to India. That program envisioned a rail network with at least four projects featuring locomotives traveling at up to 350 kilometers per hour (218 miles per hour). By 2020, the government hopes to add 25,000 kilometers (15,500 miles) of new tracks to accommodate the new superfast trains as well as conventional rail vehicles.
© Copyright IBTimes 2022. All rights reserved.
FOLLOW MORE IBT NEWS ON THE BELOW CHANNELS