Nexus 9 Codenamed HTC Volantis May Continue Google's Device Line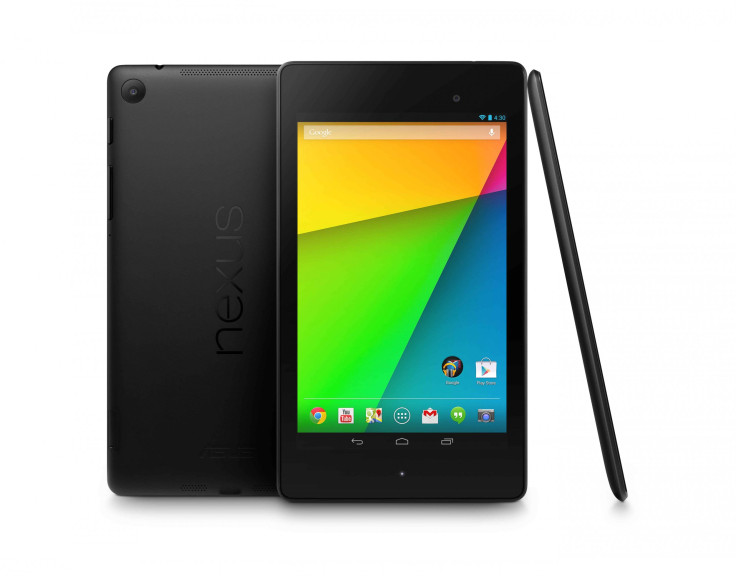 Despite rumors that Google (NASDAQ: GOOG) may be scrapping its Nexus device line for a new project, recently leaked details of a new tablet suggest that the Nexus program may continue for now.
Android Police has gotten a hold of specifications for a tablet codenamed "HTC Volantis," which the tech website says is being called the Nexus 9 by Google internally. The tablet, which looks like a cross between a Nexus 5 smartphone and a Nexus 7 tablet in design, will be made of aluminum with a "zero-gap construction."
Other features include an 8.9-inch display with a resolution of 2048x1440 pixels, an NVIDIA Logan 64-bit (Tegra K1) processor, 2GB of RAM, 16GB and 32GB internal storage options, an 8-megapixel main camera with optical image stabilization and a 3-megapizel front facing camera. Its front-facing stereo speakers will be indicative of an HTC device, while its dimension and weight are quite hefty at 8.91 x 5.98 x 0.31 (inches); and its weight 418g (Wi-Fi model) or 427g (LTE model). In comparison, the dimensions of the Nexus 7 2013 tablet are 7.87 × 4.49 × 0.34 inches and its weight 290g (Wi-Fi model) 299g (LTE model).
The HTC Volantis or Nexus 9 is expected to run the Nexus Android operating system, which recent reports indicate may be given a new name beginning with the letter L, according to the Android alphabetical naming sequence, or may just be called "Android L." The current Android operating sytsem is called "KitKat." The new system is expected to include 64-bit processing, which allows devices to process larger data capacities, such as RAM, but at this point few other details are known.
Pricing for the HTC Volantis will reportedly be set at $399 for the 16GB Wi-Fi version and $499 for the 32GB Wi-Fi version; LTE models may sell for at least $600. Rumors have long suggested that a Nexus tablet might be released during the fourth quarter of 2014 and the HTC Volantis is also pegged for a release around that time.
© Copyright IBTimes 2023. All rights reserved.