NFL Domestic Violence Timeline: A Look At Major Incidents And Arrests Since 1994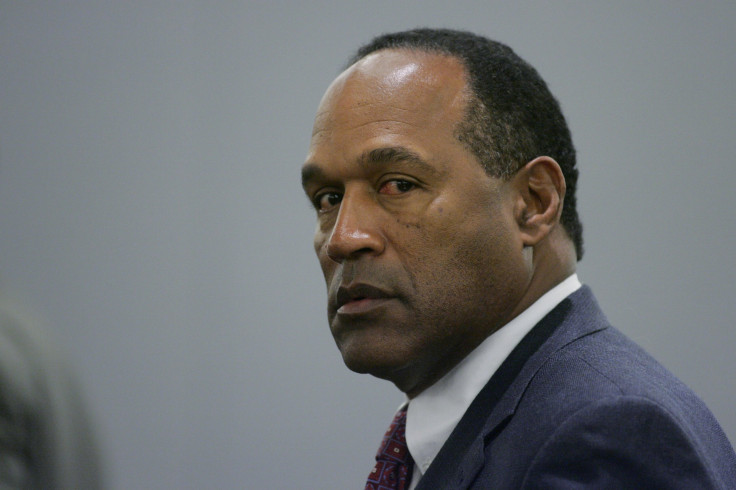 The NFL remains besieged by critics this month amid three domestic violence scandals involving top players Adrian Peterson, Ray Rice and Greg Hardy. However, instances of violent acts by players against women and children have dogged the league for decades.
Statistics show that an inordinate number of the arrests for violent crimes among NFL players are related to domestic abuse. In all, domestic violence accounts for 48 percent of the league's violent crime arrests, compared to just 21 percent among average American males, according to an analysis by Five Thirty Eight.
The NFL has taken steps to curtail such violence. After a wave of off-field incidents, NFL Commissioner Roger Goodell enacted a revamped "personal conduct policy" in 2007 in a bid to protect the league's increasingly tarnished reputation. Goodell doubled down his efforts in August, when immense public pressure related to the league's two-game suspension of Rice forced the league to announce sweeping changes to its disciplinary policy regarding domestic violence incidents.
But well before Rice's arrest or Peterson's indictment for alleged child abuse, events such as the O.J. Simpson murder trial and Jevon Belcher's murder-suicide forced NFL fans to reconcile their love for football with the violence the league's athletes are capable of when they aren't on the field. Here's a timeline of the NFL's major domestic violence incidents and arrests since 1994.
1994
June: NFL wide receiver Andre "Bad Moon" Rison and his girlfriend, Lisa Lopes of the hip-hop group "TLC" were involved in an altercation that ended with Lopes accidentally burning down Rison's Georgia mansion. Later, Lopes' lawyer claimed that she was physically abused. Rison admitted that he slapped her -- "not to hurt her, but to calm her."
1995
October: Pro Football Hall of Fame inductee O.J. Simpson went on trial for the stabbing deaths of ex-wife Nicole Brown Simpson and her friend, Ronald Goldman. Though Simpson was acquitted of all criminal charges, he was later found to be liable for their deaths and ordered to pay over $33 million in damages.
1996
January: Cincinnati Bengals defensive lineman Dan "Big Daddy" Wilkinson faced a charge of hitting pregnant Shawnda Lamarr during a domestic dispute. Despite Lamarr's objections, the case went to trial and Wilkinson pled no contest to a misdemeanor charge.
February: Minnesota Vikings quarterback Warren Moon was found not guilty of spousal abuse involving his wife, Felicia Moon. He was accused with striking and choking his wife, but was acquitted after she took the blame for the incident.
April: The St. Louis Rams selected standout running back Lawrence Phillips with the sixth pick in the 1996 NFL Draft despite the fact that he had recently been charged in a domestic violence confrontation involving his girlfriend. Phillips lasted just 25 games with the Rams and would later face similar charges in 1997 and 2005. He is currently serving a 31-year sentence in a California prison.
1999
September: NFL legend Jim Brown is found guilty of vandalism for smashing his wife's car window with a shovel during a heated domestic dispute. He was sentenced to three years' probation and 400 hours of community service. Initially, Brown was charged with threatening to kill his wife, but she would ultimately recant that accusation.
November: Carolina Panthers wide receiver Rae Carruth was arrested for his involvement in the drive-by shooting that left pregnant girlfriend Cherica Adams in a coma. Doctors were able to save her unborn child, but died of her injuries. Carruth is alleged to have targeted Adams because she refused to abort her baby. In 2001, he was found guilty of conspiracy to commit murder and sentenced to 18 to 24 years in prison.
2001
June: Arizona Cardinals running back Michael Pittman was arrested for domestic violence after a heated argument with his wife -- the first of his three arrests for the offense. Pittman's second arrest, which occurred later the same month, resulted in a one-game suspension from the NFL. A third arrest led to charges of aggravated assault in 2003. Ultimately, Pittman pled guilty to a count of endangerment and received a 14-day jail sentence.
2003
December: Kansas City Chiefs running back Larry Johnson is arrested for allegedly brandishing a gun at his girlfriend during an argument, the first of four arrests through 2008 -- all of which involved violence against women. Johnson was suspended for one game after the fourth arrest, which stemmed from an accusation that he pushed a woman's head at a Kansas City nightclub.
2007
March 6: Denver Broncos wide receiver Brandon Marshall is charged with false imprisonment after an altercation with his girlfriend, the first of three domestic violence charges against him. Marshall served a one-game suspension in 2009 and has since become an outspoken critic of domestic violence.
2009
September: San Diego Chargers linebacker Shawne Merriman is arrested under accusations that he choked his girlfriend, reality television star Tila Tequila, during a domestic dispute. The charges against Merriman were dropped due to insufficient evidence and he never received a punishment from the NFL.
2012
July: Dallas Cowboys wide receiver Dez Bryant is arrested for domestic assault after allegedly striking his mother in the face during an argument. The NFL enacted a strict guidance program for Bryant, but did not suspend him.
August: Newly signed Miami Dolphins wide receiver Chad Johnson allegedly headbutts Evelyn Lozada, his wife of one month, during a domestic dispute. The Dolphins opted to cut Johnson after his arrest, but he never received a punishment from the NFL. Johnson hasn't played in the league since.
December: Kansas City Chiefs linebacker Jovan Belcher fatally shoots girlfriend Kasandra Perkins nine times after a heated argument, then commits suicide in front of the franchise's head coach and general manager. Belcher and Perkins had an infant child.
2014
February: Former Baltimore Ravens running back Ray Rice knocks then-fiancee Janay Palmer unconscious during an altercation in an Atlantic City Casino elevator. NFL Commissioner Roger Goodell initially suspended Rice for two games. However, Rice was released by the Ravens and suspended indefinitely by the league after surveillance footage depicting his assault was made public.
July: Carolina Panthers defensive end Greg Hardy was found guilty of domestic assault after a May incident in which he purportedly choked and threatened girlfriend Nicole Holder. "I was so scared I wanted to die," Holder said during her testimony. Hardy received 18 months' probation, but has yet to be disciplined by the NFL.
August: Amid public pressure related to the Rice domestic violence saga, Goodell announces sweeping changes to the NFL's disciplinary policy regarding such cases. Any NFL player or employee found guilty of domestic assault will receive a six-game suspension for a first offense and an indefinite suspension for a second offense.
September: Minnesota Vikings running back Adrian Peterson is indicted on a charge of reckless or negligent injury to a child after he allegedly beat his 4-year-old son with a switch. The Vikings deactivated Peterson and placed him on the exempt/commissioner's permission list, but the NFL has yet to take any action against him.
FOR FREE to continue reading
✔️ Unlock the full content of International Business Times UK for free
offer available for a limited time only
✔️ Easily manage your Newsletters subscriptions and save your favourite articles
✔️ No payment method required
Already have an account? Log in
© Copyright IBTimes 2023. All rights reserved.