NFL London Team Rumors: Mayor Boris Johnson Hopes For Permanent Franchise In 'Next Few Years'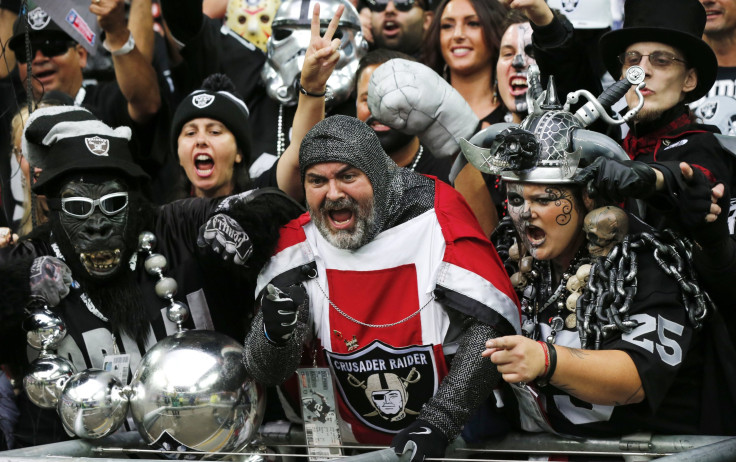 If London's mayor gets his way, the National Football League may soon have a permanent presence in Britain. Just months after the NFL and the English Premier League's Tottenham Hotspur soccer club reached a 10-year deal for shared use of a new multisport stadium in London, British officials are reportedly "working hard" to bring full-time American football to the arena.
Boris Johnson, London's mayor since 2008 and a strong proponent of the NFL's international expansion, addressed the possibility Wednesday during a Twitter question-and-answer session. Asked when London would get its own permanent NFL team, Johnson said he had "high hopes for Tottenham in the next few years."
The NFL's London series has been a rousing success since it began in 2007. All three games played at Wembley Stadium last season drew sellout crowds of more than 80,000 fans, for a reported total of more than $32 million in ticket revenue. The overseas games went so well that NFL officials agreed this July to the Tottenham stadium deal, which calls for at least two regular-season NFL games annually in the facility from when it opens in 2018 through 2028.
The NFL's 32 teams split more than $7 billion in revenue in 2014. Several executives, including Commissioner Roger Goodell, have repeatedly identified overseas expansion as a priority as the NFL seeks to develop new fan bases and revenue sources.
Between its current partnership with Wembley and the new agreement with Tottenham, the NFL could play as many as eight regular-season "home" games in London "in the next five years," Mark Waller, the NFL's executive vice president for international operations, told Sports Business Daily earlier this month. The games count in the U.S. season. To meet that goal, the NFL will consider involving more of its teams in the London series, as well as the possible relocation of one of its franchises, he added.
This isn't the first time Johnson has expressed interest in bringing an NFL team to London. Previously, the mayor hailed the Tottenham stadium deal as a sign of progress in bringing a franchise to the city.
"We are already working working very closely with the NFL, including on plans to get more Londoners involved in the sport, and we believe that building on the success of NFL at Wembley by staging more games in an area of the city that has been earmarked for a massive program of economic regeneration and investment makes perfect sense," Johnson said in a news release last July. "Touchdowns in Tottenham can only add to our reputation as a global sporting powerhouse, and help us take another step towards our goal of having a permanent NFL franchise here in London."
The Tottenham stadium will feature locker rooms and other facilities specifically designed for American football teams. Based on Johnson's comments, it's clear London officials hope the promise of an adequate facility will help lure an NFL team across the pond.
The New York Jets and the Miami Dolphins will face off at Wembley Stadium for the first London-based game of the 2015 NFL season on Oct. 4.
© Copyright IBTimes 2023. All rights reserved.