NFL News And Rumors: Dallas Cowboys, New Orleans Saints, Philadelphia Eagles Pursuing Free Agents?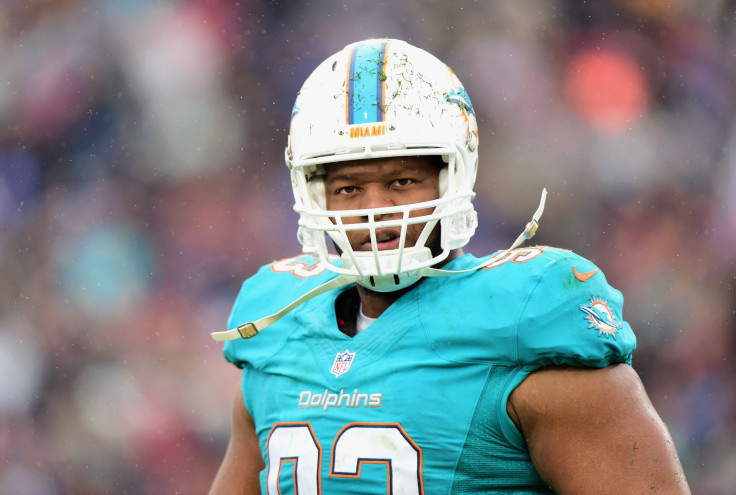 While the NFL offseason has been loaded with moves ahead of a unique draft that features up to five first-round-projected quarterbacks, teams are not done retooling their lineups. Teams like the New England Patriots have seen an exodus in recent days, while the Cleveland Browns are loaded with draft picks and salary-cap space, suggesting that more moves are on the way.
One major deal landed on Saturday night. Sources told ESPN that former Philadelphia Eagles defensive end Vinny Curry agreed to a three-year, $27 million deal with an $11.5 million injury guarantee with the Tampa Bay Buccaneers, who earlier in the week signed center Ryan Jensen to a four-year deal.
The Eagles' decision to cut Curry means the Super Bowl champs freed up $9 million in cap space.
There are still several prominent players rumored to be on their way to new teams.
Saints Pursuing Ndamukong Suh
The free agent defensive tackle, who spent five seasons with the Detroit Lions and three seasons with the Miami Dolphins, visited New Orleans on Friday and Saturday.
In a video posting on Twitter, the five-time Pro Bowler said he was "super excited about the opportunity down there, lots to think about and on to the next one on the tour."
Suh, who has a $26.1 million cap hit in 2018, was released by the Dolphins on Wednesday. Aside from the Saints, the 31-year-old has reportedly drawn interest from the Tennessee Titans, Seattle Seahawks, Dallas Cowboys and the Eagles.
Does Anyone Want Jeremy Maclin?
No team seems to be biting, though the Cowboys and Eagles may want to take a chance on the veteran wide receiver. After consecutive uninspiring seasons, Maclin is not the same big-play receiver he was in 2014 and 2015, but he could still be a valuable presence on third-down situations.
The 29-year-old has a $7.5 million cap hit.
Cowboys Interested In Offensive Tackle
After losing offensive tackle Nate Solder to the New York Giants, the Patriots may lose another offensive lineman. According to Ian Rapoport of the NFL Network, the Cowboys will host Cameron Fleming on Monday and Tuesday. The 25-year-old started in the AFC Championship as well as the Super Bowl.
Mike Pouncey Visits Chargers
Miami saved $7 million in cap space by releasing Pouncey, who has three years remaining on his contract.
Miami's loss could be L.A.'s gain. The veteran center is considered a clubhouse leader.
Eric Reid Still Available
The best defensive back available claims he hasn't been signed due to political reasons. Reid, 26, made the Pro Bowl in 2013. He finished third on the San Francisco 49ers in tackles (53) in 2017 despite missing three games.
It will be interesting to see which teams make a move to sign Reid now that Tyrann "Honey Badger" Mathieu is off the market.
Matthew Slater Visits Pittsburgh
Could the Patriots lose another stalwart? Slater, who has spent his entire 10-year career with New England, met with the Steelers on Saturday, according to ESPN's Field Yates.
The special teams captain could still find his way back to the Patriots with an improved deal.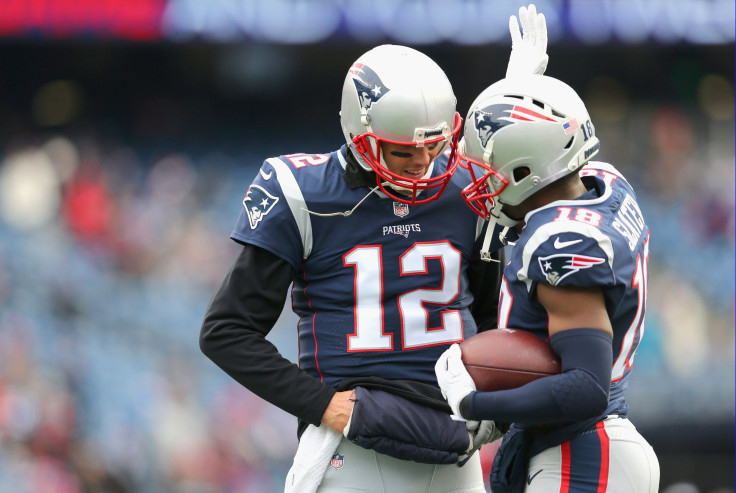 © Copyright IBTimes 2023. All rights reserved.