NFL Playoffs 2019: Cowboys, Eagles, Chargers, Colts Face Difficult Paths To Super Bowl LIII
All four wild-card winners will go on the road in the 2019 NFL divisional playoffs. Each team certainly has a chance to reach the conference title game, but they've got difficult paths to Super Bowl LIII.
The Indianapolis Colts, Dallas Cowboys, Los Angeles Chargers and Philadelphia Eagles are all underdogs in the second round of the postseason. Each home team is favored by more than a field goal, according to OddsShark. Dallas is a seven-point underdog against the Los Angeles Rams, and the defending champs are getting more than a touchdown in their visit to New Orleans.
Winning this weekend, of course, would put the road teams just one step closer toward winning the conference. Recent history suggests that none of the divisional underdogs will be victorious in the next round. No team since the Baltimore Ravens won the Super Bowl in 2013 has won a road game on their way to reaching the NFL's title game.
The Jacksonville Jaguars were the only road team that won in last year's divisional playoffs. The Green Bay Packers did it in 2017 before getting blown out in the NFC Championship Game. The teams that had first-round byes went a perfect 4-0 in the 2016 divisional round.
Every home team has better than 6/1 Super Bowl odds. No road team even has 8/1 odds to win the Super Bowl.
The Eagles and Saints will play in the only rematch from the regular season. New Orleans beat Philadelphia by 41 points when they hosted them two months ago.
The Cowboys are given an even worse chance than the Eagles to win the Super Bowl, even though Dallas would host Philadelphia in a potential NFC Championship Game. The Cowboys are 3-5 on the road and the Rams are 7-1 at home.
Indianapolis is set to face the No.1 seed Kansas City Chiefs, who went 7-1 at home. The Los Angeles Chargers will try to become the first team to beat the New England Patriots at Gillette Stadium this season.
The 2017 Cowboys are the only No.1 seed in the last five postseasons to lose in the second round.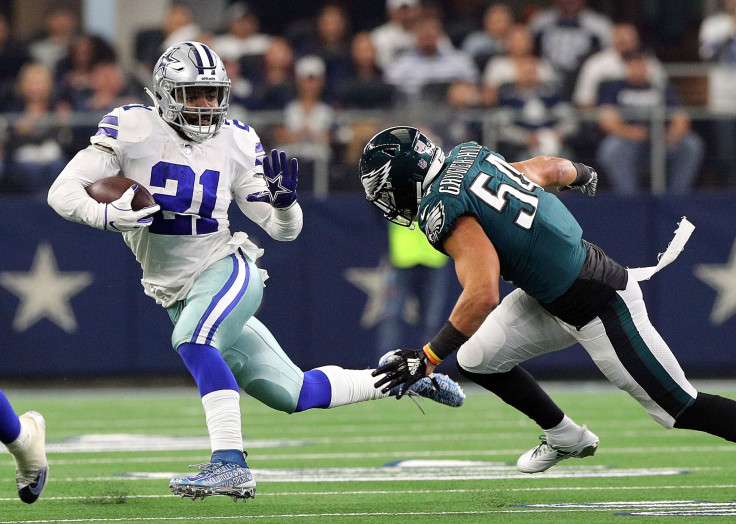 © Copyright IBTimes 2023. All rights reserved.