NFL Predictions: Tom Brady, Baker Mayfield Are Top Quarterbacks Set For Bounce-Back 2020 Season
Ryan Tannehill won last year's Comeback Player of the Year award, going from an average quarterback to leading the NFL in passer rating. What signal callers that fell short of expectations in 2019 could come back much stronger in 2020?
Here are three quarterbacks that could be in for a bounce-back season.
Tom Brady (2019 Stats: 4,057 yards, 24 touchdowns, 8 INT, 88.0 RTG)
Sure, he's turning 43 years old, but Brady will have much more help with the Tampa Bay Buccaneers than he did during his final season in New England. Aside from Julian Edelman, who was hurt for much of 2019, Brady didn't have one reliable target. Rob Gronkowski, Chris Godwin and Mike Evans give the Bucs arguably the NFL's top receiving corps.
Jameis Winston led the NFL with 5,109 passing yards and finished second with 33 touchdowns in Bruce Arians' offense. Brady can approach 4,500 yards and 30 touchdowns without being among the league-leaders in interceptions. Brady has averaged nine picks over the last three seasons.
Baker Mayfield (2019 Stats: 3,827 yards, 22 touchdowns, 21 INT, 78.8 RTG)
Instead of building upon an impressive rookie campaign, Mayfield regressed in his second season. High expectations and a poor offensive line were both factors, but things could be different in 2020 when Cleveland isn't expected to turn into a contender. Adding right tackle Jack Conklin in free agency and drafting tackle Jedrick Wills 10th overall gives Mayfield some much-needed protection.
With Odell Beckham Jr., Jarvis Landry, Nick Chubb and Kareem Hunt, Mayfield has no shortage of weapons. Kevin Stefanski should be a better head coach than Freddie Kitchens. Mayfield is good enough to replicate the 2:1 touchdown-to-interception ratio and 93.7 passer rating he posted in 2018.
Jared Goff (2019 Stats: 4,638 yards, 22 touchdowns, 16 INT, 86.5 RTG)
The Los Angeles Rams certainly didn't see Goff's 2019 coming, considering the team gave him a $134 million deal with a record $110 million in practical guarantees. The quarterback had just led L.A. to the Super Bowl and put together two straight seasons with a triple-digit passer rating. An aging offensive line didn't help, along with Todd Gurley being a shell of his old All-Pro self.
Goff might never be an elite quarterback, but he proved in 2017 and 2018 that he could be very successful under head coach Sean McVay. If the offensive line improves a little bit and Goff gets his interception rate back down to 2.0%, the signal caller could return to throwing for 30 scores with a passer rating near the century mark.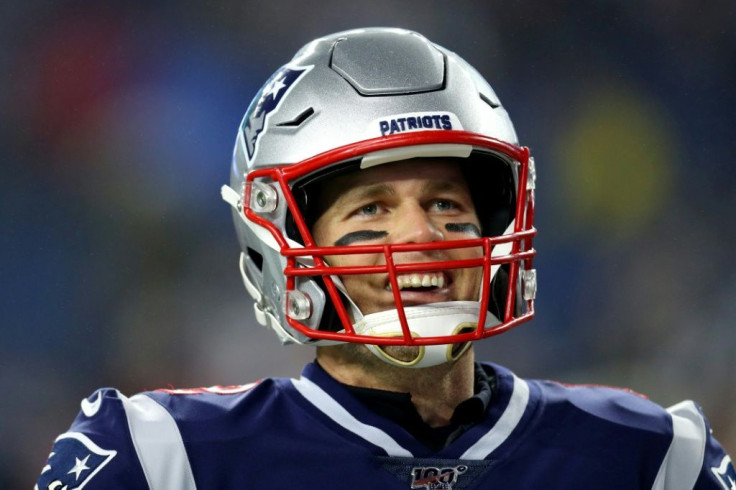 © Copyright IBTimes 2023. All rights reserved.