NFL Rumors: All-Time Passing Leader Calls It A Career; Saints Figuring Out QB Successor
KEY POINTS
Drew Brees could be up for a management position with the New Orleans Saints
Brees retires as the NFL's all-time passing leader
The Saints are now figuring out who their starting quarterback will be for next NFL season
Drew Brees has officially called it quits on his NFL career although not many are surprised.
He is already at a ripe age of 42 and has done everything he can in pro football. He is a Super Bowl champion and a Super Bowl MVP. It is pretty clear that he has established his legacy.
Brees announced via Instagram with some assist from his four kids. He mentioned that he poured it all until the very end for the Saints. However, he also clarified that while he may be retiring, it will only be for football.
He is not retiring from New Orleans, possibly hinting that he may be still hanging around for something else like an executive position.
"I am only retiring from playing football, I am not retiring from New Orleans. This is not goodbye, rather a new beginning. Now my real life's work begins," Brees' IG post read.
Brees retires as the NFL's all-time leading passer, the only player to surpass 80,000 yards (80,358). He also has 571 touchdowns to his credit, second only to future NFL Hall of Famer Tom Brady of the Tampa Bay Buccaneers.
The 42-year-old also passed for 5,000 yards in a season five times. No one else has done it more than once.
With Brees out, the Saints now have to realistically deal with the starting quarterback position. Though several names like Russell Wilson have been mentioned, Sean Payton feels that the next play-caller is already on their end.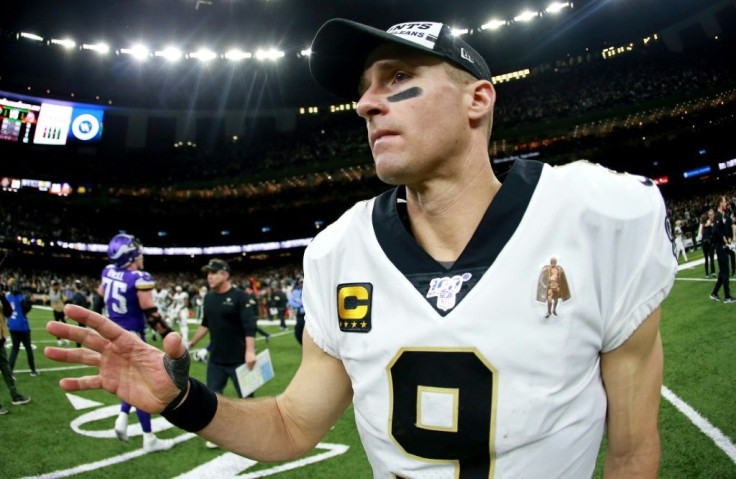 It remains unclear if Payton was referring to Taysom Hill. The 30-year-old agreed to a restructured deal with the Saints, a four-year $140 million extension, ESPN reported.
Worth noting is all the years are voidable. But the kicker here is that the contract extension frees up $7.5 million cap space for the Saints.
Another name being suggested is Jameis Winston. New Orleans is interested in recalling him, but the money matters are what stand in the way.
The Saints have no plans of paying him more than what they did last year. Hence, a 27-year-old may opt to test the NFL free-agent market first if he can get higher pay before considering New Orleans.
© Copyright IBTimes 2023. All rights reserved.