NFL Rumors: Curtains Falling For 'Fitzmagic,' Dolphins Transitioning To New Era
KEY POINTS
Ryan Fitzpatrick's retirement looms as he heads to NFL free agency
The Denver Broncos reached out to Fitzpatrick, but talks never progressed
NFL teams could still pursue Fitzpatrick to help guide younger quarterbacks
Ryan Fitzpatrick spent 15 years in the NFL, a memorable run that endeared him to football fans.
He is set to hit free agency, and it appears his pro football career has come to an end. Branded as one of the polarizing figures in the league's history, the 38-year-old is reportedly leaning towards retirement.
Settling for a backup role with the Miami Dolphins, the chances of seeing him being re-signed is not looking good. If that is the case, the NFL may never be the same again without the bearded one's infectious enthusiasm that captivated fans.
There was a slim chance to see Fitzpatrick for another season when the Denver Broncos reached out according to John Clayton of 104.3 The Fan. Unfortunately, it appears talks did not progress.
Until he officially announces it, "Fitzmagic" will remain. But if his age is taken into consideration, NFL teams who could take a chance on him could be limited. Furthermore, he could be taken in as a backup quarterback, meaning his time on the field may be scarce.
But one thing that the 2004 Ivy League Player of the Year can still bring, even as a backup QB, is that he can mentor. There are a lot of teams who are banking on younger players but are still rough behind the edges.
It appears the only plausible way to go for Fitzpatrick who started his NFL journey during the 2005-06 season with the St. Louis Rams.
Should it be the swan song for Fitzpatrick, the 15-game stretch he got with the Dolphins last NFL season could be the bittersweet final chapter of his colorful football career. He missed Week 17 after testing positive for COVID-19, but his capping moment may have happened back in December.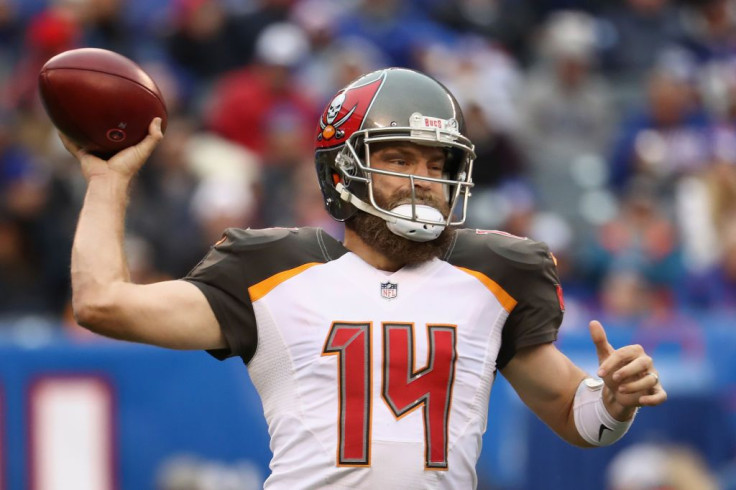 Fitzpatrick played a key part for the Dolphins at that time. He was the spark that helped Miami thwart the Las Vegas Raiders' playoff hopes, something that may now become the last highlights of his storied pro football career run.
Should this be it, Fitzpatrick will end his NFL run with a 59-86-1 win-loss record. He has amassed 34,977 passing yards, 223 passing touchdowns, 21 rushing touchdowns, 169 interceptions, and an 82.3 QBR, all done in 16 NFL seasons.
© Copyright IBTimes 2023. All rights reserved.