NFL Rumors: Cam Newton, New England Patriots Had Talks, Washington Redskins Favored To Sign QB
When the Carolina Panthers released Cam Newton on March 24, there was speculation that it was only a matter of time before the quarterback would sign with the New England Patriots. More than two months later, Newton remains a free agent, likely signaling that he won't end up in Foxborough.
According to ESPN's Jeremy Fowler, the two sides are believed to have spoken during the offseason. It doesn't appear that a deal was ever close to being reached and Newton will likely sign elsewhere for the 2020 NFL season.
New England is expected to move forward with Jarrett Stidham as its starter. Stidham was a fourth-round pick by the Patriots in the 2019 draft. He attempted four passes as Tom Brady's backup as a rookie.
Exactly where Newton ends up is anyone's guess. The quarterback is reportedly in no rush to join a team as he potentially waits for a starting job to open up.
Jameis Winston and Andy Dalton have both agreed to be No.2 quarterbacks this offseason. The veterans entered free agency after spending their entire careers as starters for one team, like Newton.
The Washington Redskins are the betting favorites to sign Newton, according to FanDuel Sportsbook. The quarterback has +300 odds to be wearing a Redskins uniform in Week 1. The Pittsburgh Steelers are second with +450 odds.
New Redskins head coach Ron Rivera was Newton's coach for all nine seasons with the Panthers. Just before Newton was released, Washington traded a fifth-round pick for Kyle Allen, who was the Panthers' starting quarterback after Newton suffered a season-ending injury last season.
Newton has suffered season-ending injuries in each of the last two seasons. He won the 2015 NFL MVP award and led the Panthers to Super Bowl 50.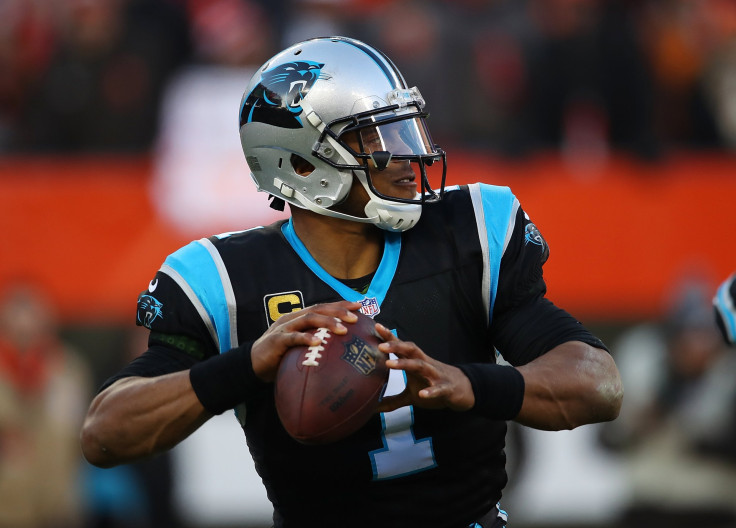 © Copyright IBTimes 2023. All rights reserved.