NFL Rumors: RB Le'Veon Bell To Receive Franchise Tag From Steelers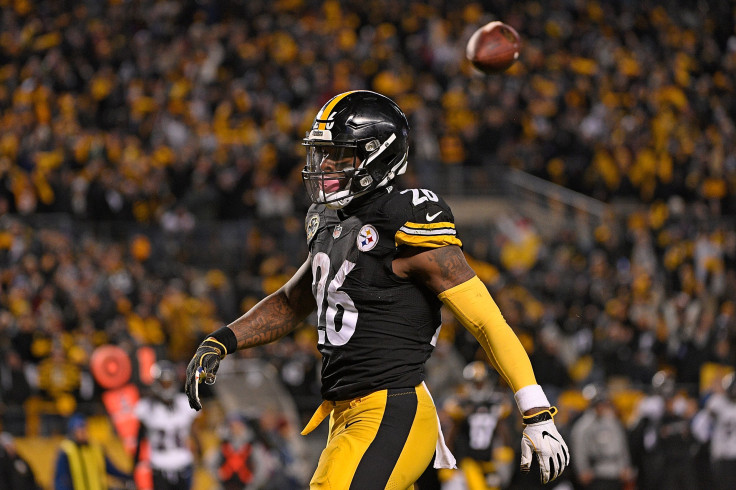 The future of Pittsburgh Steelers running back Le'Veon Bell has come into question after he reportedly said that he "would definitely consider" sitting out the 2018 season if he received another franchise tag, which the team is expected to give him.
The Steelers are likely to give a franchise tag to Bell for a second time this season, NFL Insider Ian Rapoport reported Sunday. However, the team said it expected the 25-year-old running back to play during the 2018 season.
The news comes after Bell told ESPN's Jeremy Fowler Thursday that he would sit out or retire next season if he was tagged once more. The three-time Pro Bowler played on a $12.1 million franchise tag in 2017 and is expected to earn $14.5 million under the tag in 2018.
According to Jason La Canfora of CBS Sports, Bell wanted a long-term deal before the 2017 season and nothing less. Bell rejected a contract offer last season worth $30 million over the first two years because of differences with the team. If Bell plays under the tag, he is expected to make $26 million.
Though Bell's future as a Steeler remained uncertain, the team is tasked with winning Sunday's playoff game if they want to advance to the AFC Championship. The Steelers (13-3)face the Jacksonville Jaguars (11-6), the same team that defeated them last October at Heinz Field in Pittsburgh.
"We were a little behind the eight ball when we played them the first time," Bell told reporters. "We gave them two touchdowns. We didn't stick to our game plan so we had to play catch-up a little bit, so we couldn't really run the ball as much as we wanted to. We will see how this game goes. We want to be balanced. We want to beat those guys with run, play-action, drop-back pass or whatever it is to keep those guys off balance."
Bell has played 15 games this season with 11 touchdowns, 1,291 rushing yards and 655 receiving yards.
© Copyright IBTimes 2023. All rights reserved.