NFL Rumors: Redskins May Trade No. 2 Pick; Will Dolphins Consider?
KEY POINTS
Redskins may trade no. 2 pick of the 2020 NFL Draft
Washington could get massive haul if they trade their no. 2 pick
Redskins need to fill in multiple positions to get back on track
The Washington Redskins are a coming of another forgettable NFL season finishing with a 3-13 mark. It has been almost 19 years since the team had a good season. This was way back in 1991 when the Redskins won over the Buffalo Bills to win the Super Bowl XXVI.
From there, the best Washington could do was reach the NFL Wildcard playoffs. The last time they did was back in 2015, losing to the Green Bay Packers. From there, the Redskins were simply in a decline under the watch of Jay Gruden. The 52-year-old was eventually fired after Washington suffered its fifth straight loss last October. Bill Callahan took over before Washington named former Carolina Panthers head coach Ron Rivera as the new man at the helm.
There are plenty of things to do if the Redskins want to turn things around. Ironically for Rivera, joins the Redskins coming off a similar 3-13 record when Gruden came on board in 2014. Gruden needed two seasons to show some signs of life. Rivera may want to factor that in by making smart decisions.
First up for Rivera is the 2020 NFL Draft. With the Cincinnati Bengals expected to select Joe Burrow, the Redskins could get their hands on several promising players. That includes Tua Tagovailoa, Chase Young or Justin Herbert. But would it be the right way to remake the franchise?
Veteran writer Peter King believes it would be best for the Redskins to consider trading their no. 2 pick. He believes that with plenty of work ahead, Washington could get a massive return if they strike a deal with other NFL teams. Seeing how they lack offensive lines and cornerbacks among others, filling those could be a step in the right direction.
Considering it is the rights to the second overall pick, several teams could come knocking. And the first team who could inquire may be the Miami Dolphins. In a previous post, it was mentioned how team owner Stephen Ross wanted to trade up. But the only problem is that he has his eyes set on Joe Burrow. Unless, for some reason, the Bengals pass up on the LSU quarterback, it practically leaves the Dolphins securing the services of other good quarterbacks in the draft. Tagovailoa will likely be their second option. If the Dolphins engage, it secures their need for a young play-caller - unfortunately not the one that Ross badly wants.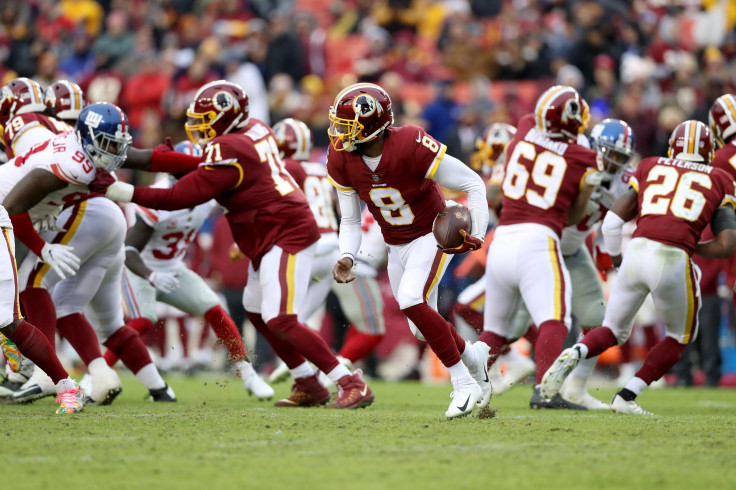 © Copyright IBTimes 2023. All rights reserved.