NFL-Snapchat Deal: Teams Can Sell In-Stadium Geofilters, Keep All Revenue, Report Says
NFL teams will reportedly be able to sell their own in-stadium geofilters to Snapchat users in the upcoming 2018 season.
According to sports media agent Mark J. Burns, teams will be able to sell one in-stadium geofilter in each of the eight home games during the regular season. They will also be able to sell geofilters during the playoffs, however, the Super Bowl is excluded.
Burns added that teams will be able to keep all the revenue earned from the sale of the geofilters. While Snapchat could also sell the in-stadium geofilters, they would have to purchase a larger video package to utilize them, said Burns.
Geofilters were first introduced in 2016 for NFL and NBA games, allowing users to overlay live game scores or graphics on to the pictures or videos they take while at a game location, practice facility or league event. The NFL and Snapchat will continue to collaborate on these geofilters, only now, teams will reportedly be able to sell their own.
The NFL first partnered with Snapchat in 2015 and featured a weekly programming schedule of curated content that showcased fan-submitted snaps and official content from all 32 teams. Most recently, the NFL extended their partnership with the social media service for the 2018 and 2019 seasons last month.
According to Variety, the new partnership will see the introduction of the "Sunday Publisher Story" that delivers news and highlights of games to users throughout the season, with the addition of hourly updates during the NFL's Sunday games.
"For us, this is mostly about deepening the engagement with the fans who are already on Snapchat," NFL's VP of digital media business development Blake Stuchin said of the extended partnership. "The Sunday Publisher Story will be told specifically from a perspective and tone designed for the Snapchat audience."
Variety reports that as many as 42 million unique U.S. viewers engaged with NFL content on Snapchat last season. Worldwide viewers extend that figure to 52 million.
The league is particularly interested in the Millennial crowd the social media service attracts, with 70 percent of Snapchat users who watched NFL content in the U.S. last season being under 25. They are also in conversations with the app about the potential production of another Snapchat show, having previously produced similar shows named "The NFL Show," "One Shot," and "Football Town."
The 2018 NFL season will commence on Sept. 6 when the Philadelphia Eagles, defending Super Bowl champions, host the Atlanta Falcons.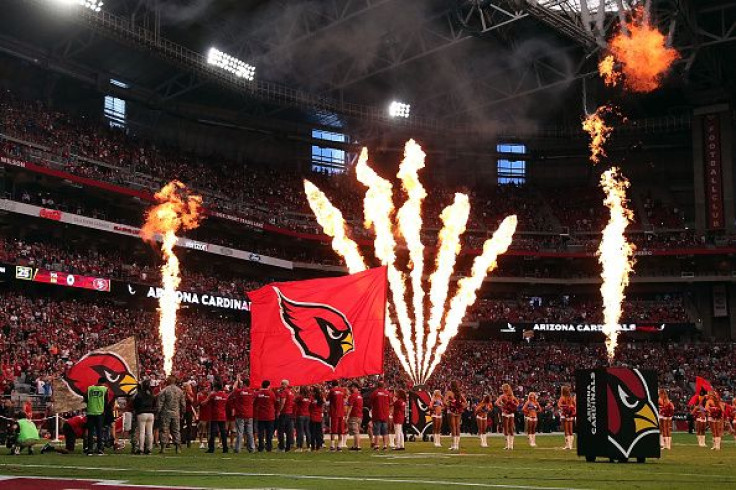 © Copyright IBTimes 2022. All rights reserved.
FOLLOW MORE IBT NEWS ON THE BELOW CHANNELS