NFL Standings 2020: Vikings, Giants In Contention, Ravens, Titans In Danger Of Missing Playoffs
With an expanded playoff field in the 2020 NFL season, only one-third of the league is more than two games out of contention entering Week 11. A few teams with losing records are climbing up the standings and making a push to enter the postseason picture.
The Minnesota Vikings (4-5) find themselves fighting for a playoff berth, despite losing five of their first six games. By defeating the Chicago Bears (5-5) on Monday night, Minnesota pulled to within two games of an NFC wild-card berth with a favorable upcoming schedule.
The Vikings host the Dallas Cowboys (2-7), Carolina Panthers (3-7) and Jacksonville Jaguars (1-8) in their next three games. Minnesota is expected to be favored in each contest.
The New York Giants (3-7) have a real shot to make the playoffs in a historically weak division. In Week 10, New York upset the Philadelphia Eagles (3-5-1), who are barely holding onto first place in the NFC East. Even Dallas and the Washington Football Team (2-7) are very much in the race.
The NFC West is the polar opposite of the NFC East. The Arizona Cardinals (6-3) are in first place after Week 10. Arizona has the same record as the Los Angeles Rams (6-3) and Seattle Seahawks (6-3), who currently own two of the conference's three-wild card berths.
Seattle hosts Arizona Thursday night.
The Week 10 "Thursday Night Football" matchup shook up a divisional race when the Indianapolis Colts (6-3) beat the Tennessee Titans (6-3). Indianapolis took over first place in the AFC South. Tennessee would miss the postseason if the playoffs started in Week 11.
Six AFC teams have a 6-3 record. The latest tiebreaker scenarios have Tennessee and the Cleveland Browns (6-3) out of the playoffs. The Baltimore Ravens (6-3) are the AFC's No.7 seed and final playoff team.
Baltimore is in danger of falling out of the AFC North race. The Pittsburgh Steelers (9-0) have a three-game lead for first place as the NFL's only undefeated team.
The Kansas City Chiefs (8-1) are two games ahead of the Las Vegas Raiders (6-3) in the AFC West. The defending Super Bowl champs can take another step toward clinching the division title when they visit Las Vegas Sunday.
The Buffalo Bills (7-3), Green Bay Packers (7-2) and New Orleans Saints (7-2) are the NFL's other division leaders in Week 11.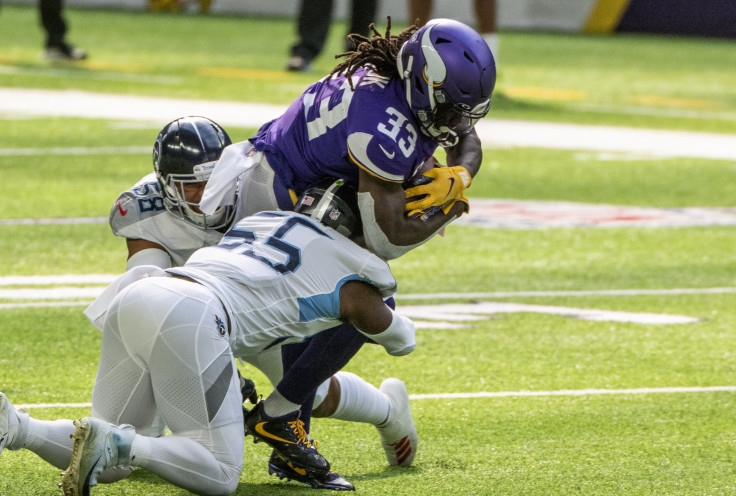 © Copyright IBTimes 2023. All rights reserved.