NFL Week 11 Survivor Pick Rankings: Best Bets To Win Straight Up For 2021 Pool
In the second half of the 2021 NFL season, a handful of teams will often be on the opposite end of the most popular survivor pool picks. The Houston Texans and Detroit Lions have both been winless for two straight months. The bottom half of the NFC East and AFC East is unlikely to produce many more victories.
Here's a ranking of the top-10 survivor pool picks for Week 11:
1) Tennessee Titans (vs. Houston Texans)
If you still have Tennessee available, this is a no-brainer. The Titans are tied for the NFL's best record. The Texans are at the bottom of the AFC standings. Tennessee's six-game winning streak includes four victories over teams in the latest playoff picture. Houston has not won a game since beating Jacksonville in the season opener.
2) Cleveland Browns (vs. Detroit Lions)
Detroit has the NFL's longest winless streak at 13 games and counting. The Lions couldn't beat the Steelers when Mason Rudolph started on short notice, so winning in Cleveland is highly unlikely. The Browns' defense should bounce back against Jared Goff and the Lions, who have failed to score 20 points in eight straight games. Nick Chubb is likely to return for Cleveland.
3) Tampa Bay Buccaneers (vs. New York Giants)
The Bucs were upset in Week 10 because of injuries and turnovers. Look for Tom Brady and Tampa Bay's defense to rebound against New York. Brady still leads the league in passing yards per game and touchdowns. The Giants are 0-3 against teams that have at least six wins.
4) Buffalo Bills (vs. Indianapolis Colts)
Despite their .500 record, Indianapolis has yet to beat a playoff contender. The Colts are 0-5 against opponents that entered Week 10 with more than three victories. The Bills are 5-1 against teams that don't have a winning record. Buffalo has the NFL's top-ranked defense.
5) Baltimore Ravens (at Chicago Bears)
Chicago hasn't put together consecutive strong offensive performances all season long. The Bears probably won't break that trend against the Ravens and their No. 4 ranked run defense. Lamar Jackson vs. Justin Fields in his eighth career start gives Baltimore a significant edge at the game's most important position.
6) New England Patriots (at Atlanta Falcons)
The Patriots are playing as well as any team. New England enters Week 11 on a four-game winning streak, outscoring its opponents by an average of 25 points per contest during that stretch. Atlanta has yet to beat a playoff contender that had its first-string quarterback in the lineup.
7) Los Angeles Chargers (vs. Pittsburgh Steelers)
Pittsburgh will probably come up short in a relatively close, low-scoring game. The Steelers haven't had a 30-point regular-season game since Nov. 15, 2020. Pittsburgh ranks only four spots ahead of Los Angeles in total defense.
8) San Francisco 49ers (at Jacksonville Jaguars)
The 49ers are a risky survivor pick, though they are certainly the better team in this game. Jacksonville is only one game better than AFC-worst Houston, which beat the Jaguars earlier this season.
9) Green Bay Packers (at Minnesota Vikings)
The Packers are the class of the NFC North, and they can virtually clinch the division title with a win in Minnesota. Aaron Rodgers and a surging Green Bay defense make the Packers one of the NFL's most complete teams. The Vikings tend to come up short in big games like this one.
10) Carolina Panthers (vs. Washington Football Team)
Washington's upset win over Tampa Bay in Week 10 probably isn't any indication that the team has turned a corner. Carolina's defense ranks second in the league and has particularly excelled against the weakest part of the Panthers' schedule.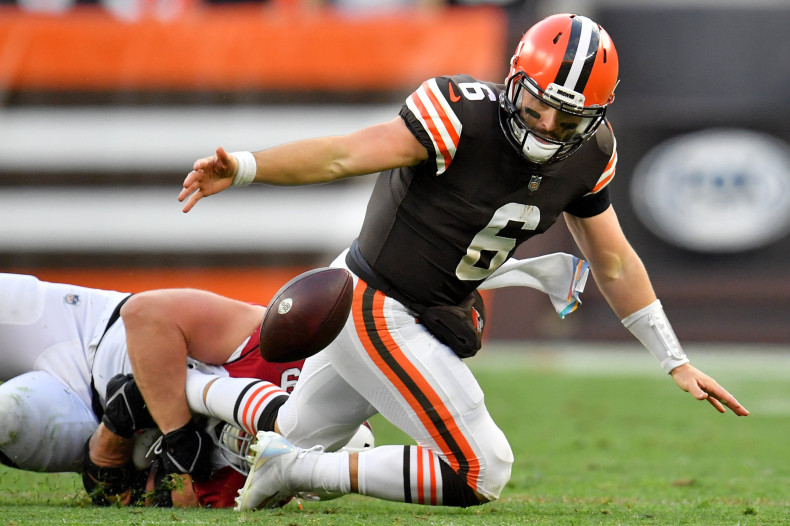 © Copyright IBTimes 2022. All rights reserved.