NFL Standings 2021: Chiefs Atop AFC West, Packers Take Top Seed, Patriots, Panthers In Playoff Picture
There were some significant changes to the 2021 NFL standings in Week 10. A few teams climbed their way into the playoff picture with big victories, and a new No. 1 seed emerged in the NFC.
The Kansas City Chiefs (6-4) took control of the AFC West by defeating the Las Vegas Raiders (5-4) Sunday night. Patrick Mahomes threw for a season-high 406 yards in Kansas City's 41-14 victory, giving the Chiefs a half-game edge over the Los Angeles Chargers (5-4) for first place. Kansas City has won five straight division championships.
The entire AFC West is separated by one game. Las Vegas fell to the No. 8 seed and out of playoff positioning, for now. With the head-to-head tiebreaker over the Raiders, the Chargers currently hold the conference's final wild-card berth.
The New England Patriots (6-4) moved up to the No. 6 seed by blowing out the Cleveland Browns (5-5). New England is only a half-game behind the Buffalo Bills (6-3) for the AFC East lead. The Patriots and Bills are scheduled to face off twice in the second half of the season.
Buffalo enters Week 11 as the AFC's No. 2 seed. The Baltimore Ravens (6-3) are the No. 3 seed. The Tennessee Titans (8-2) have a 1.5-game lead atop the conference, as well as the head-to-head tiebreaker over the Bills.
The Green Bay Packers (8-2) moved atop the NFC standings by shutting out the Seattle Seahawks (3-6) at Lambeau Field. Aaron Rodgers threw for 248 yards, two touchdowns and no interceptions after missing one game with COVID-19. The Packers have won eight straight games with the reigning NFL MVP under center.
The Arizona Cardinals (8-2) relinquished the No. 1 seed by losing to the Carolina Panthers (5-5) on Sunday. Kyler Murray and DeAndre Hopkins both missed their second straight game with injuries. The Cardinals are the current No. 2 seed with the first-place edge over the Los Angeles Rams (7-2) in the NFC West.
The Dallas Cowboys (7-2) moved into the No. 3 seed with a 40-point win over the Atlanta Falcons (4-5). The Tampa Bay Buccaneers (6-3) fell from No. 3 to No. 4 in the NFC when they were upset by the Washington Football Team (3-6).
Carolina jumped Atlanta for the final NFC wild-card spot. With the New Orleans Saints (5-4) as the No. 6 seed, the NFC South has three teams in the latest playoff picture.
The Minnesota Vikings (4-5) are a half-game behind the Panthers for the No. 7 seed.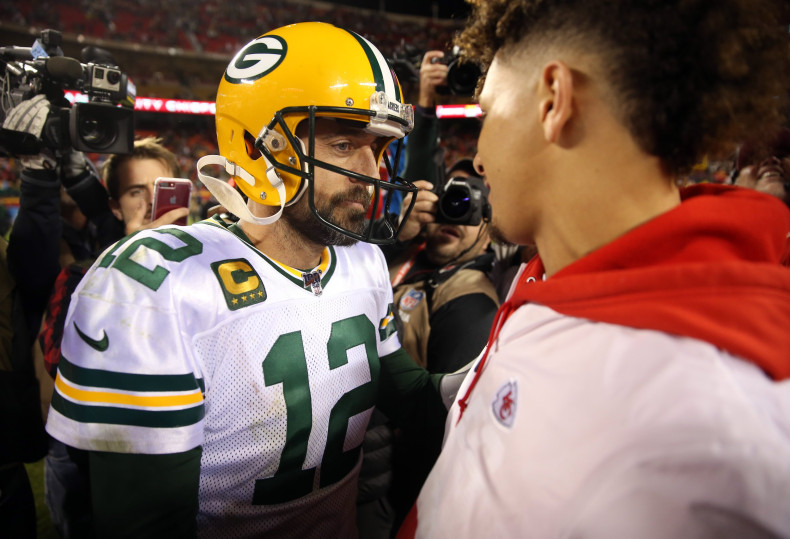 © Copyright IBTimes 2022. All rights reserved.