Nick Kyrgios Fires Back At 'Racist' Dawn Fraser, Former Olympian Apologizes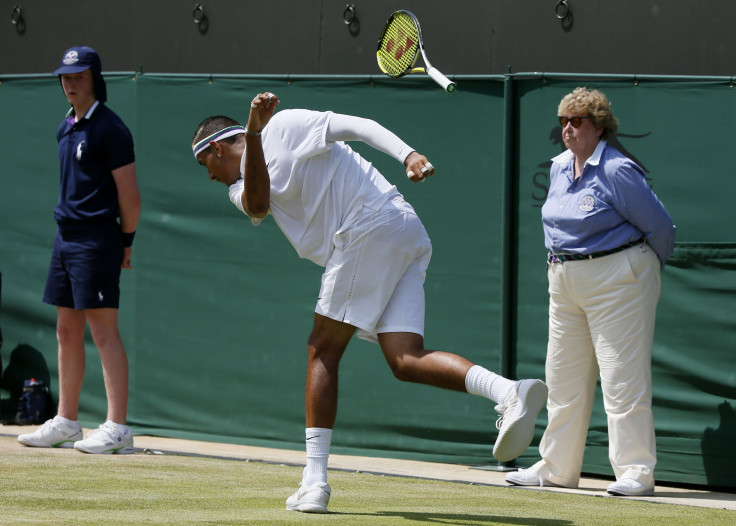 Rising Australian tennis star Nick Kyrgios fired back at former Australian champion swimmer Dawn Fraser after the latter criticized his on-court antics during his fourth round match at the 2015 Wimbledon Championships.
Kyrgios has called Fraser, a former Olympian, a "blatant racist" after statements she made last Monday.
"They should be setting a better example for the younger generation of this country, a great country of ours," the 77-year-old Fraser said while appearing on a TV show.
"If they don't like it, go back to where their fathers or their parents came from. We don't need them here in this country if they act like that."
Fraser not only criticized Kyrgios but also another Australian tennis player, Bernard Tomic, who had his own issues with their country's tennis organization, Tennis Australia.
However, Fraser issued a formal statement on Wednesday denying the racism charges and saying that her comments were not racist.
"My intended message, which was not delivered as articulately as it could have been, was on a purely sporting level rather than meant as an attack on Nick's ethnicity," Fraser said in her apology. "Nick's representing Australia and I want to see him representing Australian tennis in the best possible light."
Kyrgios has a Greek parent and a Malaysian-born parent, but was himself born and raised in Canberra, the capital of Australia. Tomic has Yugoslavian-born parents and was born in Germany but has lived in Australia since he was 3.
© Copyright IBTimes 2023. All rights reserved.
FOLLOW MORE IBT NEWS ON THE BELOW CHANNELS