Nicolas Sarkozy Bans Cheese On Presidential Table; A Big Blow To French Gastronomy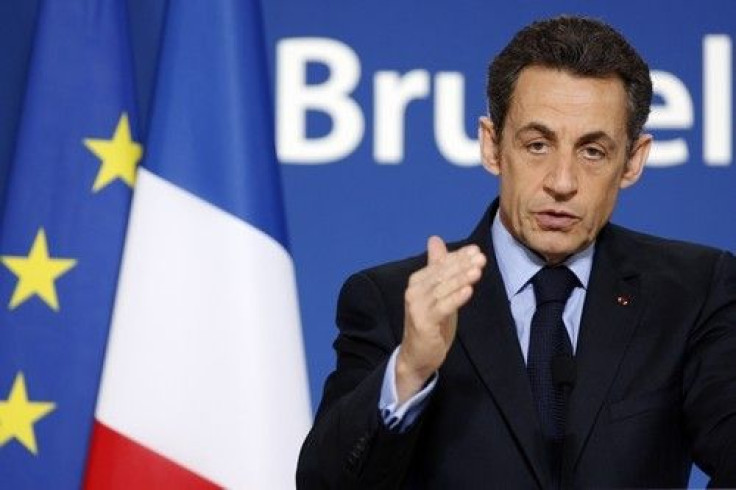 French President Nicolas Sarkozy has reportedly banned cheese from his official residence, the Elysee Palace.
The President has decided he's had enough of one of the country's most essential food ingredients, Britain's Telegraph has reported. Sarkozy has instead opted for a balanced diet that includes less of red meat and more of poultry products. It's also believed that Sarkozy will abstain from alcohol, and even wine, which Telegraph describes as a source of great national pride.
Carla Bruni's fitness habits have apparently rubbed off on to her husband, who for most of his presidential term has been on a diet of fish, vegetables and salads with an occasional serving of cottage cheese in between, the report said.
Bruni, who was once a supermodel, was blamed for causing a health scare when back in 2009, the President collapsed during a routine jog, a Daily Mail report says. Ever since the couple was married in 2008, Bruni encouraged him to follow a low-calorie diet and even got a fitness instructor to help Sarkozy lose weight.
Bruni may be behind Sarkozy's health choices, as she has expressed fears for her husband. I'm afraid for him. I'm afraid for his health, she said, according to the Mail.
Sarkozy might have realized that his new dietary habits may not go down well with the French, who according the Telegraph, are often described as cheese-eating surrender monkeys. France is long renowned for its 246 varieties of the dairy product and the importance it gets in the French cuisine.
More so, with the presidential elections set to take place in a matter of weeks, the fitness buff has decided to forgo his strict health regime, the Telegraph said.
Sarkozy has already made efforts to endear himself to the French public. In February, the leader paid a visit to a cheese factory in Annecy, an Alpine region in south-eastern France, as a part of his re-election campaign. The President was also seen accepting chocolate and pastries at the annual agricultural fair in Paris in the same month.
The French President, it is said, almost committed sacrilege when, over a grand dinner back in October, he reportedly scoffed at German Chancellor Angela Merkel for accepting a second serving of cheese even after she claimed to be on a diet.
© Copyright IBTimes 2023. All rights reserved.