Nigeria Elections 2015: Military Battles Boko Haram As Some Polls Open For Second Day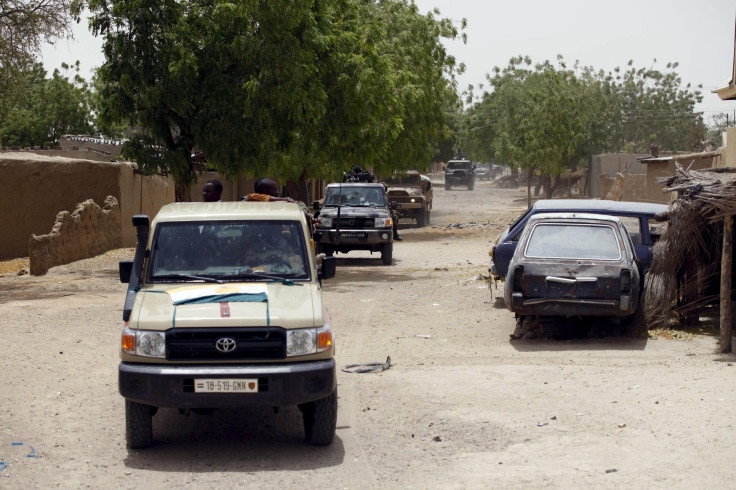 Nigerian troops backed by fighter jets battled Boko Haram militants Sunday, as some polling stations opened for the second day of elections in Africa's most populous country. The troops intercepted members of the Islamist militant group who were traveling in pickup trucks near the northeastern city of Bauchi, Agence France-Presse reported, citing residents and a military source.
"The fighter jets are pounding the enemy position while ground troops are engaging them," a military officer in the city told AFP while requesting anonymity. The troops reportedly picked off the militants in the village of Dungulbe, about four miles outside Bauchi, a city with a population of about 300,000.
That battle came after gunmen attacked an election center in the town of Alkaleri where ballots were being counted Sunday morning, according to the Premium Times in Nigeria. The city of Bauchi and the town of Alkaleri are both in Bauchi state.
The gunmen reportedly stormed a local school, election-committee office and police station. They appeared in pickup trucks, shooting sporadically as residents ran for safety. The Premium Times reported a source said the gunmen told residents not to panic. "They said they have no intention to harm anybody. After the destruction, they left for Bauchi, because they took Bauchi road," he said.
About 350 polling stations opened Sunday for a second day of voting after its official Election Day Saturday was marred by technical glitches, shootings by Boko Haram militants and explosions near polling stations. With a population of almost 174 million, Nigeria has more than 120,000 of such stations.
Millions of people waited for hours Saturday to vote as malfunctioning thumb scanners and a hack of the country's Independent National Electoral Commission online site kept would-be voters waiting in long lines. Boko Haram was linked to 39 deaths on Election Day, and the group was said to have beheaded 23 others in an attack Friday.
The reopening of polls Sunday, after what was supposed to be a one-day vote, added doubt to an already unlikely possibility of a winner being immediately declared. An election-commission representative, Kayode Idowu, said a result was expected within 48 hours or by Tuesday, the Wall Street Journal reported.
© Copyright IBTimes 2023. All rights reserved.