Nigeria Elections Delay: Boko Haram Threat Cited By Military In Push For Postponement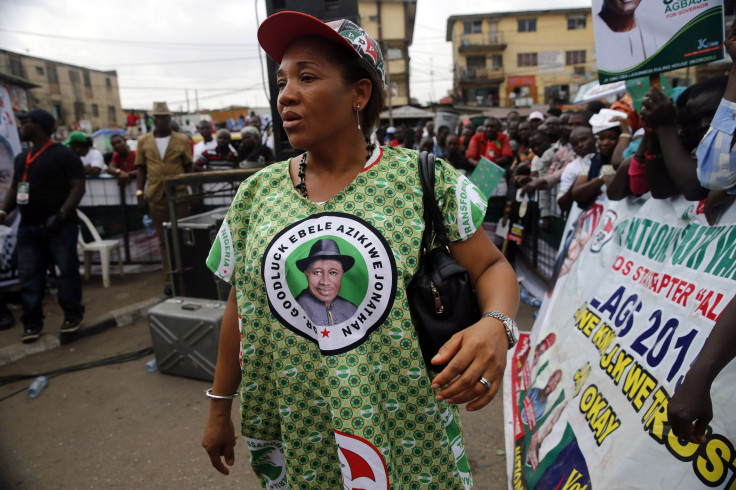 Nigeria is considering postponing its Feb. 14 national elections by two months following a meeting of the Council of State called by President Goodluck Jonathan on Thursday, the Wall Street Journal reports. The move has provoked an outcry from opposition politicians ahead of the tight presidential election.
The military -- which has ruled Nigeria for much of its history -- is the primary advocate of a postponement, arguing that it would give the armed forces more time to fight Boko Haram, which has waged an increasingly brutal insurgency in the northeastern states. There is widespread support on the council for the military's stance though it is not unanimous, according to the Journal's report. It remains to be seen how the influential body, which is composed of legislative leaders, former presidents and judicial authorities, will decide.
National Security Advisor Sambo Dasuki sparked outrage last month after calling for a postponement of the election due to a slow distribution of required voter identification cards. Eleven of Nigeria's 36 states have distributed fewer than 60 percent of voter cards, while four states have handed out less than half, according to Reuters. The opposition stronghold of Lagos, the most populous state, has distributed fewer than 40 percent of its voter cards.
The Boko Haram insurgency also raises the fear that many voters will be disenfranchised. Amid the instability in the militant group's strongholds of Adamawa, Yobe and Borno states, there is also the matter of Nigerian electoral law, which requires citizens to vote in their home constituencies. This provision makes it nearly impossible to participate in the election for the estimated 1 million people who have been displaced by the insurgency.
Despite these issues, the electoral commission insists that it is prepared for the election and ready to move forward on schedule. "We are working on making the election as scheduled," spokesman Nick Dazang told the Journal. "People are merely making their noises. We are just amused." The opposition, led by Jonathan challenger Muhammadu Buhari, a former military dictator, has condemned calls to delay the election, calling them an attempt by Jonathan to buy time to secure a second term.
© Copyright IBTimes 2022. All rights reserved.
FOLLOW MORE IBT NEWS ON THE BELOW CHANNELS