Nigeria Lead Poisoning 2015: Outbreak Kills 28 Young Children In Niger State, Spreads To Kaduna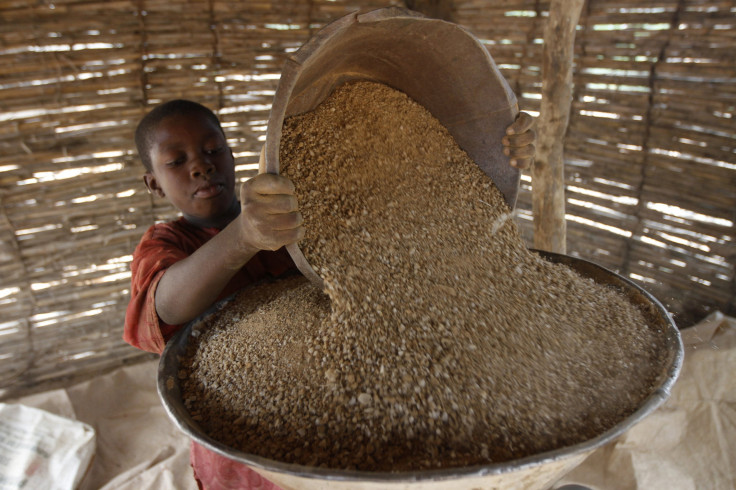 An outbreak of lead poisoning in Nigeria has killed 28 young children in Niger state, health officials told local media Wednesday. At least 65 cases were identified in Niger state, where the poisoning was linked to illegal mining. Although lead poisoning is not contagious, officials expressed concern that the affects had already spread into neighboring Kaduna state.
As of Tuesday, 17 girls and 11 boys all under the age of five have died from lead poisoning and more sick children are being treated. Farm animals were also affected by the lead poisoning outbreak, junior health minister Fidelis Nwankwo said Wednesday.
"The devastating impact of this outbreak is associated with new mining sites, which were found to contain more leaded ores, which are often brought home for crushing and processing," Nwankwo told reporters during a press conference in Abuja. "Additionally, the finding revealed a serious impact on our livestock with cows, goats and chicken most affected."
Illegal gold mining is a lucrative business for impoverished locals, who have concealed or denied fatalities and sickness from lead poisoning in fear of consequences. Local who bring rocks inside their homes and use unsafe mining techniques to process gold ore are at risk for lead exposure. Lead poisoning cannot be spread from person-to-person, but lead-containing particles can be transported and thus inhaled or ingested by more people.
"[The outbreak] is currently spreading to neighboring localities in the state and Kaduna state," Nwankwo added.
Lead poisoning has killed hundreds of Nigerian children in recent years. In 2010, at least 400 children died and some 2,000 others affected from lead poisoning in Zamfara. The outbreak was caused by the processing of lead-containing gold ore in the northwestern state and lead contamination was identified in about 50 villages. The dangerous mining practice produced fine particles that contaminated water and food crops and were easily consumed by young children, the Centers for Disease Control and Prevention said.
"When inhaled or ingested, lead can cause damage to the brain, kidneys, bone marrow and other body systems in young children," the CDC said in a report last year.
© Copyright IBTimes 2023. All rights reserved.
FOLLOW MORE IBT NEWS ON THE BELOW CHANNELS