Nigerian Women Displaced By Boko Haram Struggle To Rebuild Their Lives, Need Jobs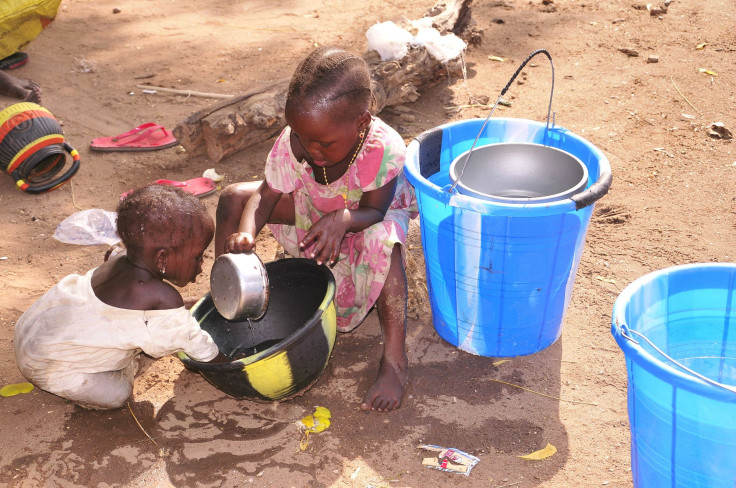 When Modupe Ozolua arrived at a crowded refugee camp in northern Nigeria in February to distribute relief items to those affected by the Boko Haram insurgency, she asked camp organizers and volunteers basic questions about the identities of the displaced women there. What are their names? Where are they from? How many children do they have? No one knew, she said.
"We were shocked," said Ozolua, founder and president of the Body Enhancement Foundation, a Nigerian nonprofit organization that helps restore lives of underprivileged Africans. "Nobody had ever asked the women those questions."
Nigeria breathed a sigh of relief this month after nearly 700 women and girls were freed from Boko Haram militants in Sambisa Forest, but the road to recovery has only just begun. The former hostages joined thousands of Boko Haram victims already living in overcrowded displacement camps. They sleep piled onto donated mattresses and feed their children with the meals provided.
But it's only a matter of time until these camps close and government aid is cut off, and the displaced women with mouths to feed and no source of income will need more than just food and clothing donations. The families have not been provided with the tools to survive outside refugee camps, and many do not have homes to go back to once the camps close. They need jobs and housing in order to successfully reintegrate into society and build independent lives outside the camps, Nigerian activists said.
"If food is not donated and given to them, they can't eat. If clothes are not given, they have nothing on their backs. That is important, no doubt, but that is not a solution to this problem," said Ozolua, a Nigerian-American born in Edo state. "You have to remember these camps are temporary. They really don't care where these people end up."
In mid-February, the government shut down its official displacement camp in Gombe, northwestern Nigeria, where there were 25,000 internationally displaced persons, Nigerian newspaper Premium Times said. The official camp could only accommodate about 3,000 people, and when it closed, the victims were paid a stipend and told to return home. Displaced people in Gombe told local media this week that since the camp closed, they are starving and the state has not distributed food to most local governments.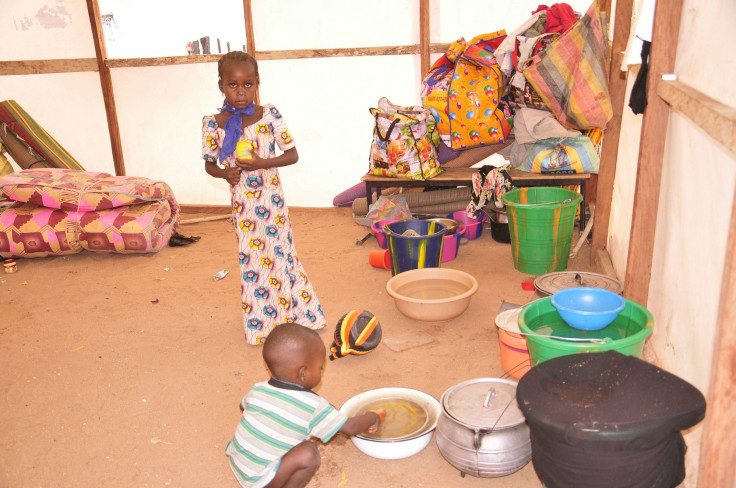 More than 1.5 million people forced to flee their homes in Nigeria were still living in internal displacement centers as of April, the Internal Displacement Monitoring Centre in Geneva said. Most do not receive government assistance and will remain internally displaced for 10 years or more. Nigeria's federal government can only fund displacement camps for so long, while state governments are incapable of responding to the needs of thousands of internally displaced persons (IDPs), experts said.
"Nigeria is just sitting on an IDP crisis. Once you're displaced, it's really unlikely that you'll be able to return," said Hilary Matfess, a researcher with Nigerian Social Violence Project who has visited camps in Abuja. "It was just astounding to me that people had no plans to return home. They didn't want to remain in these camps, but they thought as if they had no choice. They felt as if they didn't have a future."
Boko Haram militants have slaughtered, raped and burned their way through northern Nigeria since launching a brutal insurgency there six years ago. The Islamist extremist group has abducted more than 2,000 women and girls since the beginning of last year, many of whom were trained to fight or forced into sexual slavery, Amnesty International said last month. Hundreds of women who were freed or managed to escape have returned pregnant, experts said.
"Men are likely to be killed whereas women are taken as war booty," said Mia Bloom, professor of security studies at the University of Massachusetts Lowell and author of "Bombshell: Women and Terrorism." "In many cases, women are blamed when they are raped, considered damaged goods and will not be marriageable," she said.
For those who survive, refugee camps offer a fleeting solution to a longer-term problem. Displaced or not, Nigerian women in the predominately Muslim north face hardship living in the region's male-dominated society. Many women are uneducated and have never held jobs. Some displaced women who are unmarried or widowed have resorted to prostitution in order to make a living. There have also been reports of children being sold and trafficked in the camps.
"No woman wants to give up her child, but that's one less mouth to feed," said Ozolua, who founded the Body Enhancement Foundation in 2003 to conduct medical missions, donation drives, educational programs and women empowerment programs in Nigeria.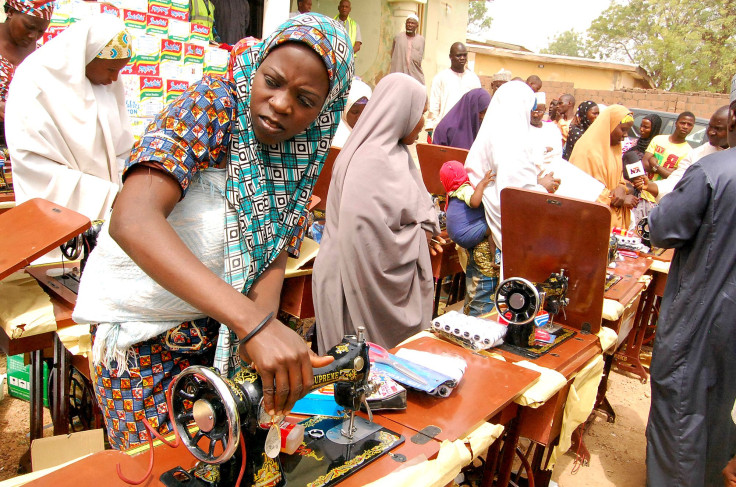 Ozolua and her organization recently traveled to camps in Gombe and Adamawa states where they learned the identities, skills and needs of each internally displaced woman and child to help them move out of the camps and live independently. Those who knew how to sew were given sewing machines and fabric, as well as money to start small businesses to generate a source of income. Others were given supplies to make locally processed cooking oil, which they could sell. Those who lost their families and homes received an allowance to rent houses in nearby towns.
"These are people who don't have a voice," Ozolua said. "Our priority is the women. We want them to be self-sufficient."
The organization also sponsored schooling for children between the ages of 1 and 14 at the Girei camp in Yola, where teachers were hired and each student was provided with a school uniform, shoes and writing materials.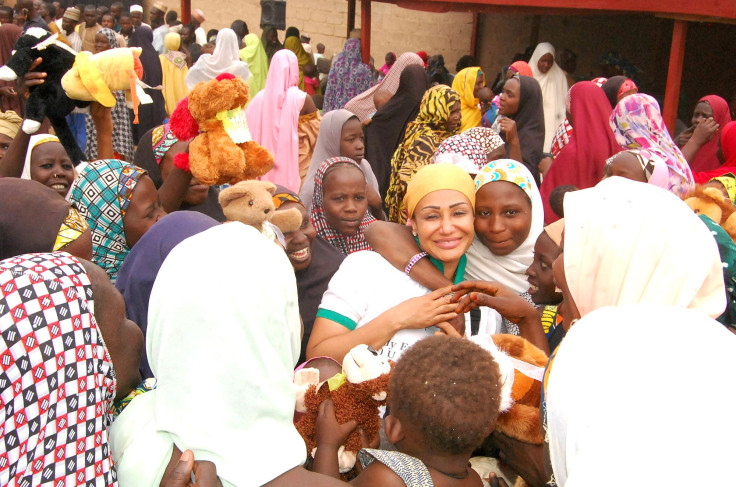 During a phone interview Thursday, Ozolua recalled interacting with the displaced women and girls at the Wurojuli camp in Gombe. At first, they were shy and didn't speak unless they were told. "Northern women are trained to be so submissive; they don't even look you in the eye when you talk to them," she said.
But their demeanor suddenly changed during a donation ceremony when they received teddy bears and money for rent. The girls looked at Ozolua, she said. They hugged her, smiled and sang. "Next thing I knew, these girls came so close to me," she said in between tears. "One girl put her arm around my neck. I couldn't believe it."
© Copyright IBTimes 2023. All rights reserved.
FOLLOW MORE IBT NEWS ON THE BELOW CHANNELS