Nigeria Missing Schoolgirl Found? Chibok Parents To Identify Would-Be Boko Haram Suicide Bomber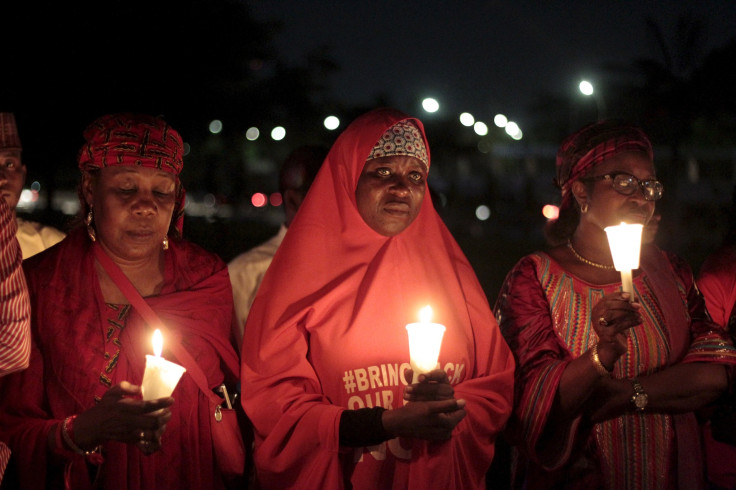 Several parents of missing schoolgirls in northeastern Nigeria are set to head to Cameroon to see whether a suspected would-be suicide bomber was among the girls abducted by Boko Haram insurgents almost two years ago, Reuters reported Saturday. The investigation is being led by the Nigerian government with the support of Cameroonian authorities.
"We hope that the Chibok parents will be able to identify the girl and determine whether she is indeed one of their missing students," Garba Shehu, a spokesman for Nigeria's president, told Reuters.
About 270 schoolgirls were abducted by the extremist group in April 2014, prompting an international social media campaign that used the hashtag #BringBackOurGirls. Nearly two years on, just about 50 girls who managed to escape have returned while 219 remain missing. Activists in the country as well as family members of those missing have continued protests calling for the girls to be returned home.
Two females were arrested in northern Cameroon allegedly carrying explosives. One of the two girls said she was one of the missing Chibok girls, military and government officials said. Two of the parents — both active in the movement to bring the girls home — are headed to Cameroon to see if they are able to identify the suspected would-be bomber.
"If it is true, we are very happy about it. If we see her with our eyes, we will know where our girls are," Yana Galang, a mother whose daughter was abducted, told Reuters. She is one of the parents going to Cameroon.
Boko Haram, which has pledged allegiance to the Syria- and Iraq-based Islamic State group, continues to carry out attacks in northeastern Nigeria and neighboring countries. But the group has been driven out of much of its stronghold in recent months and has been declared "technically defeated" by Nigeria. Many of those displaced by Boko Haram violence in the last decade remain uncomfortable returning home to their villages.
© Copyright IBTimes 2023. All rights reserved.