Nigeria News: US Military To Boko Haram Front Line? Advisers Could Move Into Restive Northeast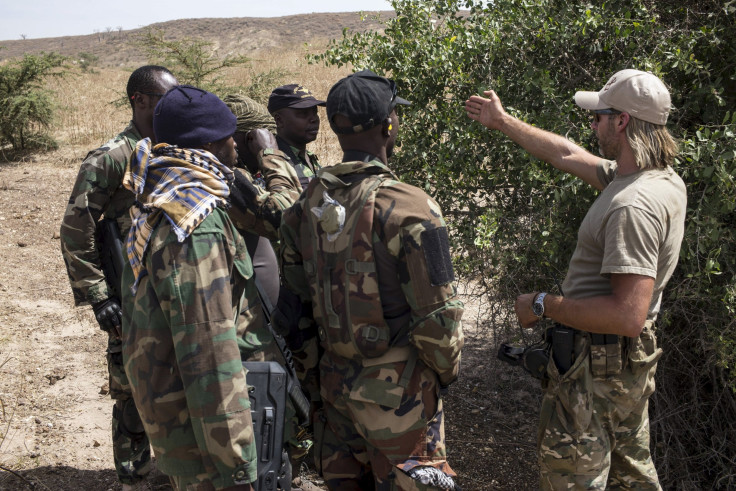 U.S. advisers could soon head to the front lines of the fight against Boko Haram, the Nigeria-based militant group that is among the world's most deadly terrorist organizations, the New York Times reported Thursday. The suggestion comes as part of a recent confidential assessment by the top U.S. Special Operations commander for Africa, Brig. Gen. Donald C. Bolduc.
If the plan were approved, it would see dozens of U.S. advisers placed hundreds of miles closer to the raging battle between Nigerian forces and extremist insurgents. American forces, however, would continue to serve solely in noncombat advisory roles, military officials said.
"Rather than entangle U.S. combat forces on the ground, help build the capacity of regional forces to tackle their countries' security challenges," Jennifer G. Cooke, Africa director at the Center for Strategic and International Studies in Washington, told the New York Times. "Training and advising and perhaps imparting the lessons we learned the hard way is a good thing."
Hundreds of U.S. servicemen are already deployed to bases in neighboring Cameroon, where they have used drone surveillance to aid Nigeria's military in recent operations. The recent recommendations include sending "small dozens" of Special Forces to Maiduguri, one of the restive northeast's major cities and a major past target for Boko Haram attacks.
The insurgent group, which has pledged allegiance to the Islamic State terrorist group, has recently lost considerable territory as the Nigerian military has waged an aggressive offensive. When President Muhammadu Buhari came to power last year, he shook up the military and ordered newly sworn-in military chiefs to defeat the bloody six-year insurgency in just three months — a task soldiers have yet to meet.
Amid government efforts to push militants out of their traditional stronghold, the group has stretched its campaign, carrying out fresh suicide attacks both within Nigeria and in neighboring countries. While the group has been weakened, it is likely to remain a threat to Nigeria throughout 2016, James Clapper, director of national intelligence, told the House Intelligence Committee Thursday.
© Copyright IBTimes 2023. All rights reserved.
FOLLOW MORE IBT NEWS ON THE BELOW CHANNELS