President Buhari Gives Nigeria's Military 3 Months To Defeat Boko Haram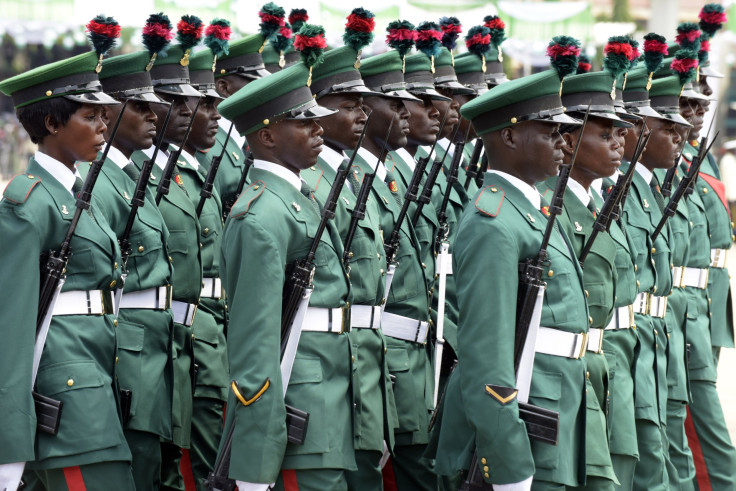 Nigeria's President Muhammadu Buhari has tasked his newly sworn-in military chiefs with a difficult feat: to end a bloody six-year insurgency in just three months, Nigerian news outlets reported Thursday. The order comes as militant Islamists from Boko Haram have stepped up violence in recent months, claiming at least 900 lives since June.
"You need to brace up and continue to team up with other stakeholders to come up with a well-coordinated joint effort which will bring a desired end to these insurgencies within three months," Buhari told the chiefs in the capital Abuja, according to the Premium Times of Nigeria.
When Buhari came to power in late May, he restructured the military by replacing the heads of the army, navy and air force in an attempt to refocus military efforts on defeating Boko Haram. Since then, the group has stepped up its attacks.
Boko Haram has waged a brutal insurgency in Nigeria's northeast region in hopes of driving out the Abuja-based central government and establishing an Islamic state in its place. The northeast region has seen more than 15,000 deaths and more than a million people displaced since the insurgency began in 2009.
Nigeria's military has also been accused of committing atrocious rights violations, both against civilian populations and captured militants. Last year, at least 500 captured alleged Boko Haram fighters were killed in what Nigerian officials said was an attempted jailbreak, though some have doubted the official account.
In rare public instruction Thursday, Buhari warned his military of the importance of conforming with international law.
"You should also ensure that they abide with the newly enforced rules and relations of international standards while carrying out their assigned tasks," he said, according to the Premium Times. "In particular, you must protect innocent civilians and respect the rights of combatants. This no doubt will earn the support of local communities and the respect of our allies and support of international community."
© Copyright IBTimes 2023. All rights reserved.
FOLLOW MORE IBT NEWS ON THE BELOW CHANNELS