Nigeria School Blast: At Least 48 Killed In Bomb Blast In Potiskum School During Morning Assembly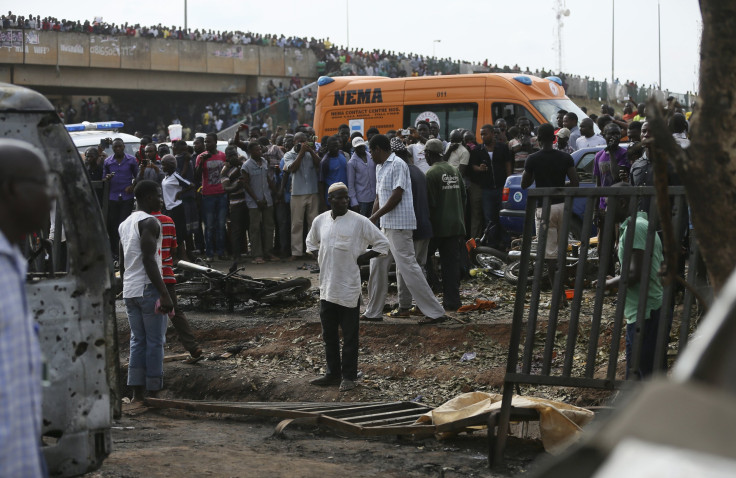 At least 48 students were killed in a bomb blast on Monday at a government school in Potiskum, a town in northeastern Nigeria, The Associated Press, or AP, reported. The explosion occurred after nearly 2,000 students had gathered for morning assembly.
The blast reportedly took place after a suicide bomber dressed in school uniform detonated the bomb, AP reported, citing witnesses. Scores of students were reportedly admitted to Potiskum General Hospital, which is located near the school in Yobe state. At least 79 people were also injured in the explosion, police spokesman Emmanuel Ojukwu reportedly said.
"There are some that are critically injured and I am sure the death toll will rise," a teacher at the Government Science Secondary School told Reuters.
Hospital workers also reportedly said that many people, including students, suffered severe injuries and that some would need amputation. The students who died in the blast were aged between 11 and 20, AP reported.
No group has so far claimed responsibility for the blast, but Boko Haram is a suspect. The Islamist militant group, which condemns Western education, has targeted several schools in northeastern Nigeria since it became active in 2009. Last week, at least 29 people were killed after a suicide bomber blew himself up at a Shiite religious ceremony in Potiskum.
The Nigerian government has been criticized after Boko Haram denied the existence of a ceasefire, which the government claimed had been established in late October. On Nov. 1, the militant group released a video denouncing claims of a ceasefire deal, and said that the negotiator who spoke with government officials did not represent Boko Haram.
Abubakar Shekau, the group's leader, also reportedly claimed in the video that hundreds of schoolgirls, who were kidnapped in April from a school in Chibok in Borno state, had been converted to Islam and married off.
© Copyright IBTimes 2023. All rights reserved.