Nigeria Violence: 'A Potential Crisis' In Niger Delta As Militants Kill 9 People, Blow Up Oil Line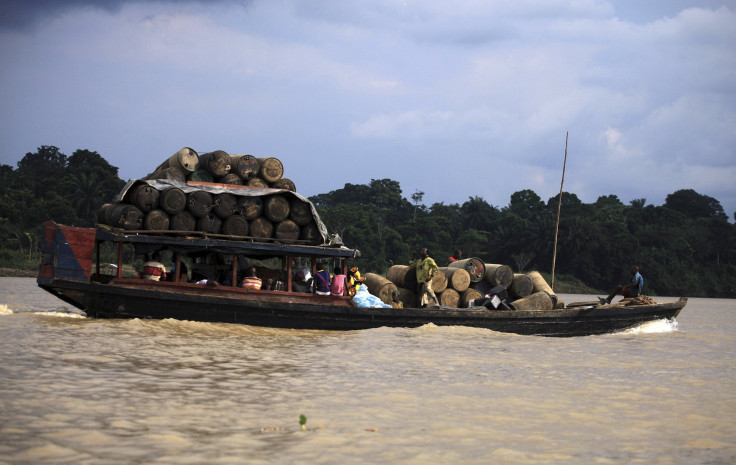 Two separate attacks marred the relatively peaceful status of Nigeria's Niger Delta region this week. Reuters reported that gunmen killed nine people and wounded two before setting fire to a local politician's house in Rivers state on Friday, while another group of militants from the Urhobo ethnic group blew up a major oil pipeline in Delta state in a separate attack.
"We have now resumed attack on the NPDC [Nigeria Petroleum Development Company] pipeline facilities on a massive scale, which scale of bombings shall be unprecedented," the group, which calls itself Urhobo Gbagbako, reportedly wrote in an email to some local media outlets. Reuters confirmed with local security forces that the group has taken responsibility.
The two attacks echo a time when the region, which produces the vast reserves of crude oil that has fueled Nigeria's economic rise, was in a state of perpetual conflict. Experts fear that tensions may increase this year.
"You have a potential crisis here," Peter Pham, head of the Atlantic Council's Africa Center, told International Business Times earlier this week.
In the early 2000s militants in the area regularly attacked pipelines and kidnapped oil workers. The militants believed they weren't seeing benefits from the country's massive oil profits, and were watching their homes suffer severe environmental damage. In 2009 President Goodluck Jonathan brokered an amnesty deal. He offered the workers regular payments that have kept former militants, especially the leaders, comfortable since.
"One-time militants got the biggest payout and are now respectable citizens, many with multiple homes," Pham said. "The program gave them a subsistence wage and something to occupy themselves." He added that while the leaders are now well-off, and have started businesses for themselves, the average workers received nominal benefits.
Adding to the potentially volatile situation, the agreement that began the payoffs is set to expire this year, and many are unsure what will happen to the deal following Muhammadu Buhari's victory over Jonathan in the country's historic presidential election last week.
Many feared tensions would increase in the run-up to elections this year. But despite large protests, the situation has been relatively quiet in the area until now.
Meanwhile, authorities continue their search for a group of gunmen that killed nine people on a shooting spree in Obrikom and Obor communities, in Rivers state.
© Copyright IBTimes 2022. All rights reserved.
FOLLOW MORE IBT NEWS ON THE BELOW CHANNELS