Nigerian Army Officer Samaila Inusa Kidnapped Near NNPC Refinery Junction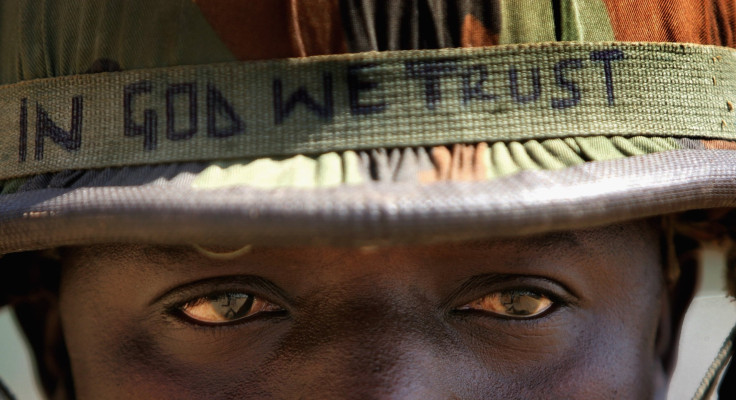 The Nigerian army confirmed Sunday one of its serving senior officers has been abducted. Col. Samaila Inusa was kidnapped from his car by unknown abductors Saturday night in the northern state of Kaduna, the army said in a statement obtained by the News Agency of Nigeria.
Inusa, a serving officer at the Nigerian Army School of Infantry in Jaji, was in his car with his wife when the abductors intercepted his vehicle near the state-run Nigerian National Petroleum Corp.'s refinery junction in the Chikun local government area. They later dropped off Inusa's wife and drove away with him in his car, heading toward Nigeria's capital of Abuja.
"Anybody with useful information or assistance should please assist in tracking these abductors," army spokesman Col. Usman Abdul said in the statement Sunday. "They are in a Mercedes Benz GLK Black colour with registration number Abuja, KUJ 154 TZ."
Further details on the kidnapping were not immediately available. It's unclear how many abductors there were and their motive was not yet known.
The Nigerian army has been fighting Islamic militant group Boko Haram in the northeast. Officials have claimed military successes against Boko Haram in the past year, but the Nigeria-based terrorist group continues to devastate communities in the vast Sambisa forest and the mountainous border regions between Nigeria, Niger, Chad and Cameroon. Boko Haram has killed some 20,000 people and displaced more than 2 million since launching a brutal insurgency in northern Nigeria in 2009.
At the same time, Nigerian President Muhammadu Buhari has also made fighting corruption a top priority. Since taking office last May, Buhari has asked the United States and the United Kingdom to help trace and recover billions of dollars believed to have been stolen by some of Nigeria's elite over several years. Much of the looted monies have been linked to Nigeria's corrupt oil sector, in which 250,000 barrels of crude oil were believed to be stolen each day.
Nigeria is Africa's most populous country, largest economy and largest oil producer, accounting for roughly 2 million barrels of crude daily. But the West African nation's four oil refineries have never reached full production due to sabotage and poor maintenance, forcing it to rely on pricey imports for the bulk of its immense energy needs.
The scale of graft within the state-run oil company alone was revealed in a report published last summer by the National Resource Governance Institute, an international watchdog group in New York. The report states that Nigerian National Petroleum Corp. has increasingly stolen large sums of money from the national treasury. The company, which has not responded to requests for interviews, allegedly withheld about $12.3 billion from the sale of 110 million barrels of oil over 10 years, according to the report.
© Copyright IBTimes 2022. All rights reserved.
FOLLOW MORE IBT NEWS ON THE BELOW CHANNELS