Nigerian President Buhari To Recover Billions 'Stolen' By Previous Administrations With Help From US, Foreign Countries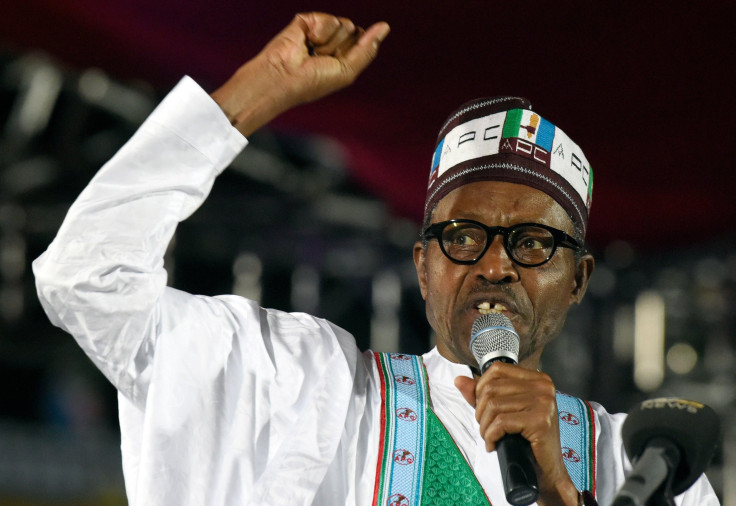 Nigerian President Muhammadu Buhari has vowed to recover billions of "stolen" dollars in the next three months with help from the United States and other countries. Buhari said Tuesday that previous administrations had robbed Nigeria's treasury, leaving it "virtually empty," according to local media reports.
The Nigerian leader did not specify which other nations had agreed to help, but he said his administration would provide them with the information needed to recover the monies. "In the next three months, our administration will be busy getting those facts and the figures to help us recover our stolen funds in foreign countries," Buhari told members of the Northern Traditional Rulers Council in Abuja, Nigeria, Tuesday, according to the local Premium Times newspaper.
Nigeria is Africa's richest and most populous nation as well as the largest oil producer on the continent. But much of the country's revenue is said to be stolen by government officials. The falling price of oil has also meant dwindling revenues for the federal government since 2014. Buhari's administration has reportedly inherited a debt worth trillions. Nigerian lawmakers have called for a bailout to cover months of unpaid government salaries in several states. Some states have been unable to pay employee salaries for as long as 10 months.
"With [the] treasury virtually empty, with debts in millions of dollars, with state workers and even federal workers not paid their salaries, it is such a disgrace for Nigeria," Buhari told the media in Abuja Monday, according to Vanguard. "I think Nigeria should be in a position to even pay its workers."
Over the weekend, Ahmed Joda, the chairman of the transition committee Buhari set up to assist in a smooth transfer of power, revealed to a local newspaper that Nigeria was "in a state of collapse" because the previous government had left behind a deficit of at least 7 trillion naira (about $35.2 billion). Last month, however, Nigerian Vice President Yemi Osinbanjo said the country's local and foreign debts stood at about 1.2 trillion naira (approximately $6 billion), Premium Times reported.
Former President Goodluck Jonathan's political party has fired back. The People's Democratic Party (PDP) accused Buhari's administration of misrepresenting facts and deliberately trying to discredit Jonathan. "We find it unacceptable and [unstatesmanlike] for the vice president-elect to attempt to mislead Nigerians into believing that the total federal debt component was accumulated under the President Goodluck Jonathan-led administration when it is on record that a greater chunk of the amount was inherited," PDP spokesperson Olisa Metuh said in a May 25 statement obtained by Premium Times.
Since taking office last month, Buhari has sworn to tackle the country's corruption problem – a promise that helped him and his All Progressives Congress (APC) party win elections in March. "The days of impunity and lack of accountability are over," Buhari told a meeting of state governors Tuesday, according to BBC News.
© Copyright IBTimes 2022. All rights reserved.
FOLLOW MORE IBT NEWS ON THE BELOW CHANNELS