Nigeria's Mysterious Epidemic Linked To Contaminated Alcohol And Methanol Poisoning, Not Ebola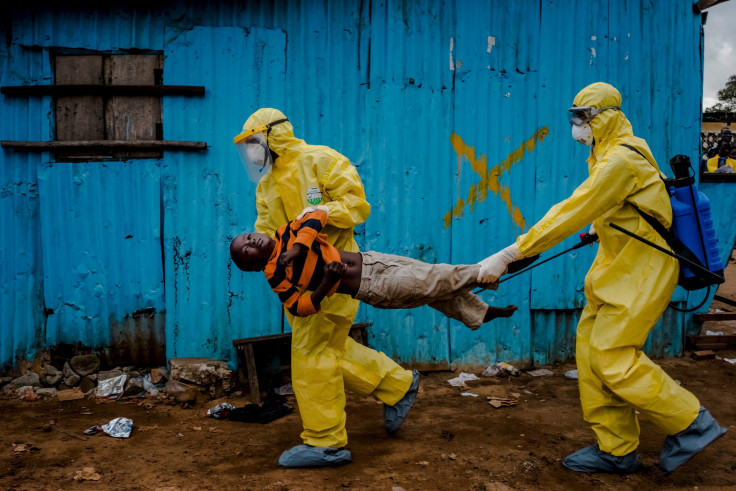 A mysterious outbreak in western Nigeria, which residents say is more deadly than Ebola, has been linked to contaminated alcohol and methanol poisoning, the World Health Organization (WHO) and the Nigerian Health Ministry said in a joint statement Tuesday. The strange sickness has ravaged an Ikale community in Ondo state, killing at least 18 people in the past two weeks.
Health officials confirmed Tuesday the victims died from methanol poisoning and not from pesticides, as previously speculated. Patients complained of severe headaches before going blind and succumbing to the illness within 24 hours. The unknown ailment was traced back to youth in a small community in the southern part of Ondo who consumed local gin, or "ogogoro," mixed with herbs. The Nigerian government has advised the residents in the town of Odo-Irele against consuming the alcoholic drink, the Premium Times in Abuja reported.
"Epidemiological findings indicate a strong linkage of the outbreak to a consumption of a local gin that had been contaminated with methanol, a poisonous material," Nigerian Health Minister Fidelis Nwankwo said in a press statement obtained by Pule Nigeria news in Lagos.
Although the symptoms were reportedly different than those of Ebola, health officials last week were utilizing the same protective gear used during the deadly West African outbreak to handle patients and victims. Residents of the Ode-Irele's Ikale community, a sub-ethnic group in Ondo state, were afraid to touch the dead for fear the illness was indeed Ebola, which has killed more than 10,500 people in Guinea, Liberia and Sierra Leone since 2013.
However, Nwankwo said Tuesday the deaths in the southwestern state were "clearly not due to Ebola virus disease as feared by many at first" and the preliminary lab tests indicated the deadly sickness "cannot be attributed to any infectious organism, bacterial or viral."
Samples taken from victims and tested in a laboratory in Lagos came back negative for Ebola and five other deadly diseases, volunteers from Ebola Alert told the Premium Times. WHO declared Nigeria Ebola-free in October last year after the deadly virus claimed seven lives out of the total 19 cases reported in the West African nation.
The health minister said Monday there have been no new cases of the ailment within the past 100 hours as well as no new fatalities within the last 72 hours. Nwankwo said the Nigerian government is working with WHO officials to investigate the exact poisonous methanol substance involved, the Premium Times reported.
© Copyright IBTimes 2022. All rights reserved.
FOLLOW MORE IBT NEWS ON THE BELOW CHANNELS