Is Nike Facing A Scandal? Text Messages, Emails From Executives' Reveal Plans To Pay High Schooler Basketball Players
As part of a federal lawsuit against Nike, corporate emails and text messages from company executives were released this week that show a willingness to pay top high school stars. In these messages, Nike employees allegedly discussed paying top basketball players with the understanding that this will allow the company to dictate where the athletes go to college.
Lawyer Michael Avenatti on Friday presented the documents in court to support his previous allegations of corruption and bribery within Nike. Yahoo! Sports first reported news about the documents.
These payments were allegedly made through the company's Elite Youth Basketball League (EYBL), and based on the messages produced, some of the players targeted have included current NBA players Zion Williamson, Deandre Ayton and Romeo Langford.
The documents seem to indicate that these practices are commonplace, despite amateur athlete regulations set forth by the NCAA to prevent them.
One exchange in particular shows discussion of paying out $65,840 to individuals associated with Ayton. During this back-and-forth, one Nike executive calling the competition to land top high-school athletes a "war."
Nike has so far declined to comment on the allegations, stating that it will not respond to "allegations of an individual facing federal charges of fraud and extortion."
It is also unclear as to how the NCAA will handle the matter. NCAA rules may allow a shoe company to pay a player's family member or guardian if they legally run a grassroots basketball team.
College basketball has been the subject of corruption investigations as recently as November 2017, when eight people were indicted by a federal grand jury.
Avenatti, who became famous for representing adult film star Stormy Daniels in her lawsuit against Donald Trump, was arrested on federal extortion charges earlier in 2019 after allegedly demanding Nike allow him to investigate the EYBL or face making public the details of the payout scheme.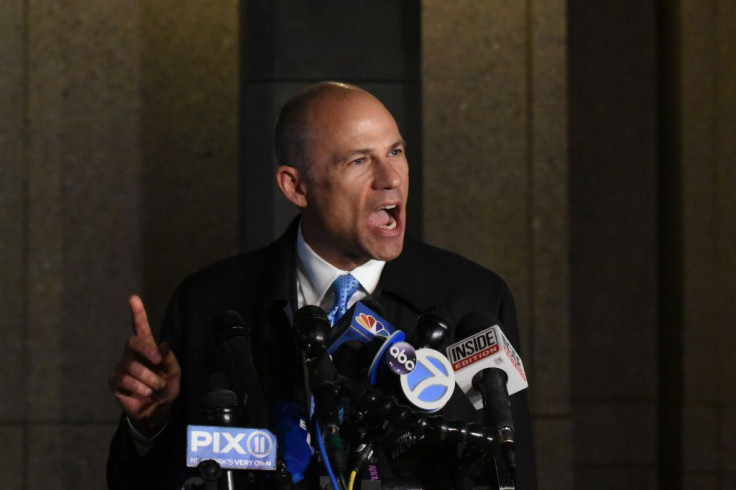 © Copyright IBTimes 2023. All rights reserved.