Niloy Neel, Bangladeshi Blogger, Hacked To Death At Home, Marking Fourth Such Killing In The Country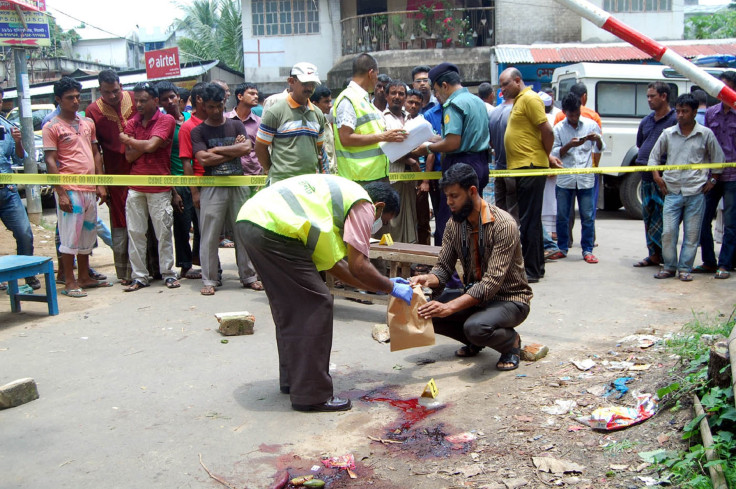 Niloy Neel, a Bangladeshi blogger, was reportedly killed Friday, making it the fourth such killing of atheist writers in the country. Neel was reportedly an organizer of the Science and Rationalist Association Bangladesh and had written critical pieces about religion.
The Bangladesh Blogger and Activist Network, which was alerted of the killing by a witness, told Agence France-Presse (AFP), that Neel, 40, was murdered at his home by a gang. "They entered his room in the fifth floor and shoved his friend aside and then hacked him (Neel) to death. He was a listed target of the Islamist militants," Imran H. Sarker, the network's head, said, according to AFP.
Police officials said, according to BBC, that there were six attackers, who had disguised themselves as tenants. "Two of them then took him to a room and then slaughtered him there," Muntashirul Islam, deputy police commissioner, told AFP, adding: "His wife was in the flat but she was confined to another room."
A personal blog by Arif Rahman said that Neel's body was mutilated beyond recognition and added that Neel "feared for his life after the killing spree started in Bangladesh earlier this year."
In May, Ananta Bijoy Das, a secular blogger, was hacked to death by a gang of masked men in the city of Sylhet, about 147 miles northeast of the capital Dhaka. Das reportedly wrote for "Mukto-Mona" ("Free-mind"). The website was founded by Avijit Roy, a Bangladeshi-American blogger, who was also hacked to death in February in Dhaka. Washiqur Rahman, another blogger who reportedly wrote "against religious fundamentalism," was hacked to death, a month after Roy's killing.
Asif Mohiuddin, a friend of Neel's, posted a statement on Facebook marking his death and wrote that Neel was part of the 2013 Shahbag protests, where people demanded capital punishment for Abdul Quader Mollah, who was convicted of war crimes committed in 1971 by the International Crimes Tribunal. Mollah was sentenced to life amid protests that the punishment was too lenient for his crimes.
"Niloy Neel was a secular freethinker and rationalist blogger. He wrote many blogs very critical to Islam, Hinduism, Buddhism and Christianity. One of his outstanding work was the role of women in Buddhism as far I can remember," Mohiuddin wrote, in the Facebook post, adding: "I am sorry for his death, the death of a rationalist writer, blogger and activist."
© Copyright IBTimes 2022. All rights reserved.
FOLLOW MORE IBT NEWS ON THE BELOW CHANNELS